I am the mom of 9 kids, including a set of twins, my youngest two.
My daughter, Emma, is four going on sixteen…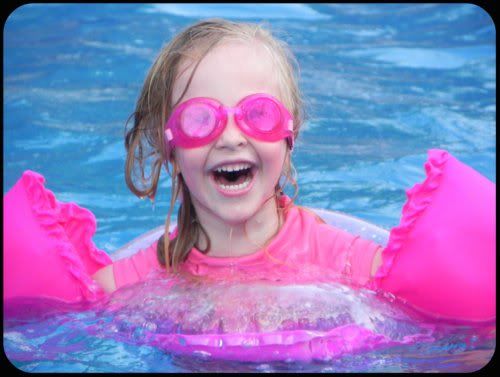 and her brother, Will, is four going on 18 months.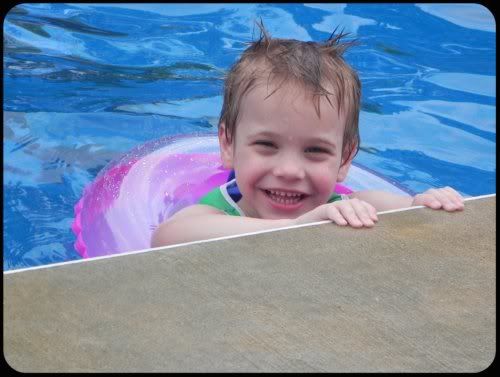 Will has autism. Not Asperger's, not PDD-NOS, but classic autism.
The day he was diagnosed, I was devastated. It didn't necessarily come as a surprise, but it was putting a stamp on it and confirming my fears… he would never be the same as his sister.
Ok, and I know it's not fair to compare kids. I had had seven other kids before them, so trust me when I say that I know not all kids are the same, but it was still very sad to know my twins would never really be twins.
I guess the "funny" thing about that is, up until Will was diagnosed, I was never one of those moms who thought having twins was "cool". I had grown up with two sets of twin sisters and was so over the whole twin thing, but somehow, Will's diagnosis changed that for me and suddenly I cared that they would never reach their milestones at the same time, they would never share a secret language that no one else understood, and I thought they would never share a bond that no one else could break.
Of course, years later, I know better.
When Will was 2 and just being diagnosed I cringed at the idea of telling people he had autism; I hated just saying the word. I sunk inside myself and my marriage fell apart. Badly. I prayed no one noticed, but everyone did and it was hard not to when Emma was so smiley and chatty and walking and Will… wasn't.
But now almost 3 years since he was diagnosed, it's life and it does go on, and happily, I might add.
Will has autism, but autism does not have Will.
There are certainly days where it's completely obvious to anyone observing my family that Will is "different" and there are very rare days when anyone believes me when I say he and his sister are twins. Emma is not only a completely "normal" 4 1/2 year old little girl, but she is actually above average in speech and quite possibly the bossiest little girl I have ever known ;)
Will, on the other hand, is very delayed in his speech & development and tends to spend time "playing" by himself (if we let him), but he is also the happiest child I have ever seen. There is seriously not a single thing in this world that makes him unhappy, aside from us singing "Happy Birthday" (don't ask! I have NO clue.).
I used to be afraid of his diagnosis.
I thought it would consume me and our family.
I thought it would take away from his relationship with his sister.
Instead, his diagnosis has given me a better understanding of unconditional love and it has saved my family, saved my marriage and brought me closer to my faith.
And, as for his sister, she is his protector.
She is his biggest fan,
and he is her "birthday twin",
her Will.
Around the web