These ridiculously cute heating pads will make your body feel so much better
Okay, let's breakdown all of the benefits of heating pads. They can soothe stiff joints, tired muscles, and will give your period cramps the boot like no other. Also, it's cold outside and they're really, really useful for a cozy snuggle. We tracked down some super comfy heating pads and *bonus points* all of them are very cute and very fluffy.
Why not count your sheep at night with an actual sheep resting on your belly? This microwavable plush cutie is called a "warmie" and it's filled with dried lavender which will bring on all of that much-needed zen. The wrap can also double as a cold pack – just put it in an plastic bag and pop in the freezer.
More of a bunny type of gal? Go with this super soft, super cute warmie that will both sooth your heart and your screaming period pains.
What's the one thing that's better than avocado toast? A super comfy avocado that will treat your sore muscles to some very delicious TLC.
This bear can be used as a cold pack or a heating pad and it'll target all of your tired, achy, sore spots. That's next level stuffed animal action right there.
This very adorable heated peach pillow can be used a couple of different ways. You can place it on tired muscles, tuck it on your chair as a seat warmer, or curl up with it for a cozy, toasty night sleep.
This very, very good doggo provides cold and hot therapy. He'll fit snuggly on your tum or back, and bring all the plush comfort.
More of a cat person? This cutie contains lavender aromatherapy which will bring on all of that relaxation and zen.
Why, yes, you do need a heating pad covered in hedgehogs and mushrooms. Relentless cramps have officially met their match.
Valentine's Day might be over but that doesn't mean you can't snuggle up with a bright red plush heating pillow. It's stuffed with buckwheat seeds and promises to be useful for hot flashes, reducing inflammation, swelling, and sprained muscles.
I mean, you really can't turn down an adorable sloth. Just ask Kristen Bell.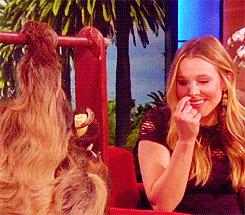 Prepare for a whole onslaught of the heated comfort and plushness. These pillows are best paired with chocolate and your favorite TV show.
We may earn fees from purchases made via links on this page and affiliated sites. All opinions are our own.