Amy Schumer buys the farm back that her father lost — and gives it to him as a holiday surprise
Yesterday, Amy Schumer posted a video to her Instagram account of her as a child, running through a corn field. Prepare to feel all the feels, because there is an amazing story coming.
"Video from the farm when I was running away in the cornfield and my dad was taunting me because I wanted him to come with me," she wrote in a caption next to the video on Instagram. "We lost the farm when we lost everything else. But today I got to buy it back for him."
You can hear her in the video saying, "You're gonna miss me!" Her dad just replies, "Of course I will, my darling."
Schumer told The New York Times that she was nine-years-old when her father received a multiple sclerosis diagnosis, and also went bankrupt. A few years later, her parents divorced. "He was in physical pain," she told Barbara Walters in 2015. "That's when I kind of took the lead and took care of everybody in my family. I would keep them — I would keep everybody laughing."
She posted a still from the Facetime video she was on when she shared the news with her father.
The caption just reads, "Today I bought my father's farm back."
Those of us who have close relationships with our parents and have seen them struggle with any kind of illness or financial strain can surely appreciate how amazing this moment is for her. Imagine what it would feel like to be able to give back in that way. Just look at her father's expression — and the look on Schumer's face.
Incredible.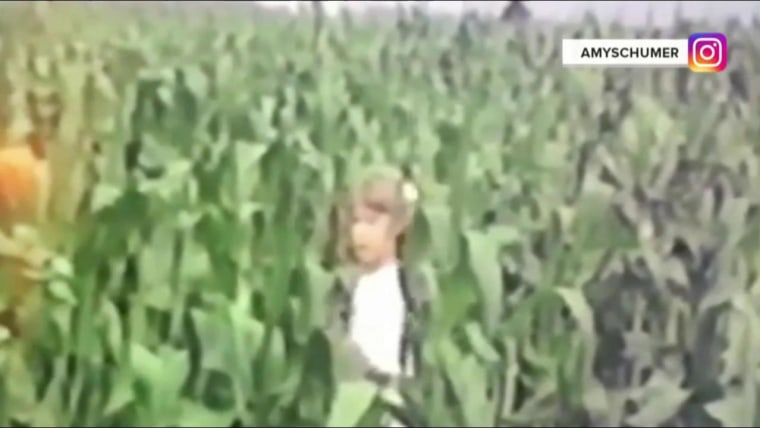 This article was originally published on