Keep your holiday decorations stress-free by dressing your Elf on the Shelf in something cute and festive
'Tis the season for all the holiday decorating. Or, if you want to keep things really low-key, you can simply invest in some very, very cute outfits for your family's Elf on the Shelf. It's super festive and will require minimal effort on your part. The ultimate win-win.
It takes a whole lot of effort to turn your house into a winter wonderland. However, it's super easy to turn your Elf on the Shelf into a blustery snowglobe. This kit comes complete with a snowman costume and a cardboard snowman village sign. Holiday cheer is just one tiny elf away.
Who says your Elf on the Shelf can't get a little fancy this holiday season? This cute get-up comes complete with a ballerina gown, matching slippers, and a felt bouquet. Hellooo Christmas elegance.
While we're on the subject of elegance, your Elf on the Shelf should probably go full Sugar Plum fairy with this costume. It's the perfect excuse for you to journey to the Land of Sweets and eat all things covered in icing.
And, I mean, if you're going to to have the Sugar Plum fairy, you might as well have a Sugar Plum soldier to keep her company.
Your Elf on the Shelf can also be a complete badass with a candy cane striped cape. This superhero costume includes a snowflake shield that's so cute and tiny it'll make even the biggest grinches swoon.
What elf doesn't deserve a fun holiday balloon ride? Bonus points: this balloon can double as a cookie dispenser. A win for your elf and a big win for you.
Your Elf on the Shelf deserves all of the wintery fun. Get the teeny tiny party started with this snow tube, earmuffs, and snowflake scarf.
It's getting really cold out and your little elf should definitely bundle up with some ear flaps, candy cane socks, and a warm scarf.
You might have very limited patience for figuring out holiday meals but that doesn't mean that your Elf on the Shelf shouldn't get in the cooking spirit. This collection comes with snow skirts, a mixing bowl, and a faux wood spoon.
Holidays need to be spent in sweats and warm slippers. Your elf, however, should probably dress up in this mini snowflake skirt and holiday scarf. Santa would approve.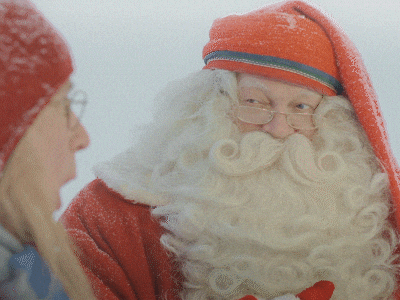 Here's to lots and lots of cute, super low-key winter cheer. Your little elves are happy to pick up all of the holiday slack.
We are a participant in the Walmart.com Affiliate Program and may earn fees by linking to Walmart.com and affiliated sites.