These magical gifts will make your Harry Potter obsessed kid feel like they're at Hogwarts
Your kids might not have gotten their Hogwarts acceptance letter but that doesn't mean they can't have the most ~magical~ of holidays anyway. We pulled together some of the best Harry Potter-themed gifts from Walmart and they're going to have the whole fam saying Wing-GAR-dium Levi-O-sa.
Your kids will earn 150 points for Gryffindor after they assemble this Hogwarts LEGO set. Mandatory suggestion: the LEGO building should take place while the Harry Potter theme song plays on a loop and everyone binge watches all the movies.
An actual Quidditch game might be out of the equation but that doesn't mean your kids shouldn't get their very own set of bludgers, quaffles, and snitches. All that's missing is the Nimbus 2000.
There's nothing more comforting than having The Boy Who Lived watching over your household. Especially when's he's in the form of a really cute Funko toy. Voldemort will not be entering the premises.
This pensieve memory set literally looks exactly like the one Dumbledore had (*sigh* R.I.P).
Transform your kid's bedroom into a Hogwarts common room with this very cute themed bedding. It features all of the house crests, just in case your kid hasn't been sorted yet (not Slytherin, not Slytherin).
This gift is only for the most adventurous of Harry Potter fans. Eat at your own risk (one of the flavors is soap).
Is the whole family prepared to head into the Forbidden Forrest? Things are about to get real hairy when you all enter Aragog's lair. It's probably safe to say that your kids shouldn't bring Ron along for the ride.
Put these in your kid's stocking and you're sure to have a very happy wizard on your hands. Plus the trading cards actually move, which is basically some Hogwarts-level magic right there.
This one goes out to the Hermione in your house – aka, probably the only member of the family who has actually read "Hogwarts, A History."
The whole family can get in on the magic with this Harry Potter-themed Clue game, which revolves around a mysterious disappearance. My money is on Voldemort, always.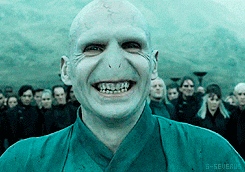 Hopefully the fam is prepared for a holiday filled with all the Hogwarts magic. We're already pumped to eat 100 of those chocolate frogs.
We are a participant in the Walmart.com Affiliate Program and may earn fees by linking to Walmart.com and affiliated sites.