All you need this winter are some really soft, really sassy heated slippers
Are you currently bundled under numerous blankets now? Have you drank several cups of tea today and put on multiple pairs of socks? The winter blues are in the full force and there's one super quick, super cute fix. Heated slippers are a thing and they're glorious. Because, yes, you do need a pair of very sassy, very warm slippers on your feet ASAP.
These plush cat slippers are sassy, cranky, and the perfect winter staples. They come complete with USB or wireless heating options, which will keep your toes nice and toasty. This cat is completely over everything and slippers have officially never been more relatable.
Is there anything better than devouring s'mores on cold nights? Why, yes, yes there is. You should instead be wearing heated s'mores slippers while eating your graham cracker/marshmallow feast. Ultimate win-win.
I think we could all use a little unicorn ~magic~ at this point. Especially if it's super plush and will keep us extra cozy.
Looking for something a little bit more understated? These soft booties are simple, cute, and battery-free. They have a microwavable insert that will keep your feet extra toasty for up to thirty minutes. Much-needed toe warmth = dreams really do come true.
These heated slippers feature adjustable temperatures, so you can optimize your warmth to the max. Also, they're waterproof which means that you can go outside to grab the mail and not feel like you're going to cry/get frostbitten.
Many, many bonus points that these heated slippers have bunny ears and are made out of soft velvet.
Sometimes you just need to chill at home with some super plush narwhals (aka the unicorns of the sea). Is winter feeling a wee bit more fun, yet?
Cute corgis + warm feet = a wintery dream come true. You get up to four hours of warmth with these bad boys, which a whole lot of coziness. Getting up in the morning just got a little bit easier.
MORE heated dog slippers?! Yes please. These come with a removable inner heating pad so you can rock them on summer nights as well.
This plush, oversized slipper can be used for your feet, head, or hands. So, so much winning.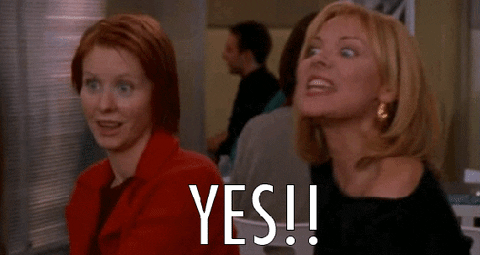 Here's to pushing through the rest of winter with super plush, super warm, super cute slippers.
We are a participant in the Amazon Services LLC Associates Program and may earn fees by linking to Amazon.com and affiliated sites.