Prepare for the entire family to look extremely adorable
The holidays are just around the corner which means all of the comfort food, presents, and matching pajamas for the whole family. Hear me out on the last one. These jammies are ridiculously cute, comfy, and oh so festive. Warning: there's a whole lot of coziness up ahead.
There's nothing like chasing the winter blues away with some good old fashioned reindeers. This matching pajama set comes complete with a cherry red long-sleeve shirt, comfy bottoms, and Santa's favorite helper adorned all over.
Speaking of Santa's helpers, let's not forget to pay homage to St. Nick's other favorite buddies. These pajamas feature elves on shelves and, yes, you can rock those candy cane red stripes.
FEATURED VIDEO
These jammies feature the words "I <3 Santa," and no one can argue with that sentiment. Also, those hats are not mandatory but definitely encouraged.
Look up the definition of "holiday coziness" and I'm pretty sure that these pajamas will pop up. They'll keep you ultra warm and the whole family will look like adorable candy canes. Win-win.
These pjs are perfect for the early and not so early risers in the family. Also, they feature a polar bear drinking hot chocolate which is exactly the content we all need.
Deer puns? Yup, count me in. These pajama sets feature Rudolph the Red Nosed Reindeer and they'll put your holiday excitement on hardcore display. No judgement here.
Are you loving the idea of matching family pajamas but not sure you're emotionally prepared to go all out with the reindeers? Snag this super cute red and white sleepwear. It's got plenty of holiday spirit but slightly more subtle.
These pajamas should come complete with hot chocolate, egg nog, and all the holiday movies. Please bring on the snow immediately.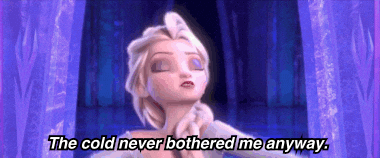 Here's to a winter filled with all of the cozy matching pajama sets. Your family will thank you (eventually).
We are a participant in the Walmart.com Affiliate Program and may earn fees by linking to Walmart.com and affiliated sites.