Can we please enact a 'No death in comedy shows' rule quick?
Grab a tissue. Wait — grab the whole box. Modern Family co-creator Christopher Lloyd just announced  that a "significant character" will get killed off in the upcoming season.
Lloyd told Entertainment Weekly this character's death "will be a moving event ― an event that has repercussions across several episodes," but gave no clues as to who the unlucky cast member would be (if you touch Cam or Phil, I will cut you).
"We're handling some bigger life events in this season," Lloyd said. "We do deal with a death, which is certainly a topic that families have to deal with, and on television, it's not easy to do because that's a heavy subject. But at the same time, it would seem unusual for a family not to go through it."
FEATURED VIDEO
Obviously, people have a lot of feelings on the subject:
https://twitter.com/jetpack/status/1040626359356325889
September 14, 2018
No. I literally needed a couple dozen years to prepare. This is much too short notice.

— RMO. (@raeeeechel) September 14, 2018
September 14, 2018
Please not Jay, please not Jay, please not Jay, please not Jay, please not Jay, please not Jay, please not Jay!

— Travis Kemp (@kemp_travis) September 14, 2018
Why!!!!!! just don't!!! Real life is harsh enough. Modern Family is my bliss, I don't think i can handle a death from my happy place 😭😭😭😭😭

— aihtnyc (@samayoa_cynthia) September 14, 2018
Me if they come for the dog: pic.twitter.com/I8VmztjyJi

— Ingrid M. González-Castillo (@TheNewGus) September 14, 2018
If Phil dies, I die too...

— 🐉Princess Monoknuckles👑 (@MayraSkywalker2) September 13, 2018
Of course, there's some recurring characters everyone is hoping will see an unexpected demise over anyone on the main cast, including: Frank, Deedee, Cam's very extra sister Pam, Pepper, and Javier. Lloyd hinted it was one of the main characters, but you can't blame people for grasping at straws.
Someone's even posting odds already, because of course:
Modern Family going to kill off one of their characters (please not Sofia Vergera). Who gets whacked? pic.twitter.com/opm4evr4ax

— Dave Mason (@DaveMasonBOL) September 14, 2018
The show is entering into their last contract season but here's hoping they'll be picked up for additional seasons. After all, it's received a record-tying five consecutive Outstanding Comedy Series Emmys and has given us so much comedic relief over the years it's impossible to pick just one favorite moment (When Phil brought home an alpaca).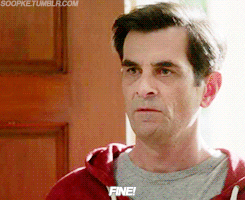 When asked to give some sort of hint that would remotely make this decision palatable, Lloyd said, "There is a significant change in the dynamics of the family that people maybe thought was going to happen at some point down the line that is happening sooner than expected."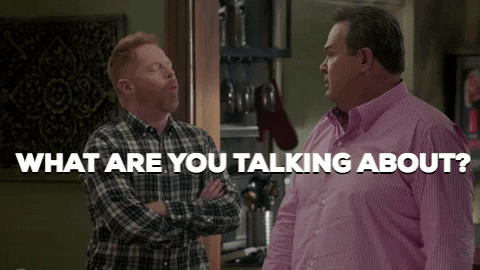 The show, which first premiered in 2009, stars Ed O'Neill, Ty Burrell, Julie Bowen, Jesse Tyler Ferguson, Sofia Vergara, Eric Stonestreet, Ariel Winter, Sarah Hyland, Nolan Gould, Rico Rodriguez, Aubrey Anderson-Emmons, and Jeremy Maguire as their main cast so it's anyone's guess which iconic character they'd pick (please pick little Joe Pritchett, he adds no value and his haircut is buggy).
What? Who said that?
Whoever goes bye-bye, it's safe to say they'll be a lot of tears shed by their millions of fans. Season ten aires on September 26th, so mark your calendar and say a little prayer for your fav Modern Family member.