Leave it to Richard Marx to put the funniest spin on Trump's 'I wouldn't' claim
President Donald Trump came out after his press conference with Vladimir Putin claiming he misspoke when he was talking about Russian interference in the U.S. 2016 presidential election. Quickly, his "I would" became an "I wouldn't" and once everyone stopped violently grabbing the skin between their eyebrows, the jokes started writing themselves. Surprisingly, the funniest one (so far) came from 80's singer and songwriter Richard Marx.
Marx took to Twitter on Wednesday also wanting to clarify a few things about his hit song. "I misspoke. I meant to say I 'wouldn't' be right here waiting for you," Marx tweeted and the entire world laughed and laughed forever. The hit song was off his Repeat Offender album and if you haven't heard it, something is wrong with you.
I misspoke. I meant to say I "wouldn't" be right here waiting for you.

— Richard Marx (@richardmarx) July 18, 2018
Of course, Marx tweet sparked a flurry of activity, each one more hilarious than the next:
This just in: Bill Withers said he meant to say "I don't know" 26 times in a row in his song "Aint No Sunshine" . Sorry for the confusion. Don't lean on me for facts.

— Joe Johnson (@JoeJohnsonOnAir) July 18, 2018
...and Queen has just reported that they meant to say We WON'T Rock You.

— Kirk Englehardt 🏝☀️ (@kirkenglehardt) July 18, 2018
It was on a street that *did* have a name. Quite easy to find as it turns out.

— Dominic Brewer (@dombrewer) July 18, 2018
Shaggy admitted it was him pic.twitter.com/3Z6Cn0hdzD

— Emily Kerbs (@eMclectic) July 18, 2018
So, are you saying the Beatles did not wanna hold her hand?

— Bellatrixx20l8⚡️👻Don't Boof, Vote👻⚡️✝️🇺🇸 (@Bellatrixx2018) July 18, 2018
I didn't call to say I love you

— Derek McWilliam (@deltreble99) July 18, 2018
The president had originally said Monday that, "My people came to me, [Director of National Intelligence] Dan Coats came to me and some others, they said they think it's Russia. I have President Putin; he just said it's not Russia. I will say this: I don't see any reason why it would be."
Then, because we live in Upside-Down World and all of its inhabitants lost their marbles, Trump backpedalled, stating he meant to say "I don't see any reason why it wouldn't be Russia" interfering in the election.
Ohhh, thanks for clearing that up, that seems entirely reasonable rather than just correcting yourself that very moment because holy shit it makes a big fucking difference. "It should have been obvious," Trump added. "So you can put that in and I think that probably clarifies things." Totally, dude.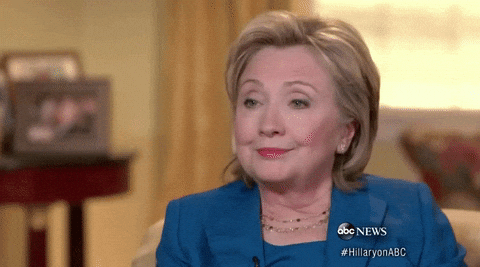 Of course, Marx isn't the only one having a bit of a piss up over Trump's weaseling and they wasted no time getting a few things off their chests:
Trump now claims he meant to say "#wouldnt" instead of "would" when saying "there's no reason to believe the hacking WOULD have been Russia."

He also claims if you play back the entire video of him kissing Putin's ass in reverse, he actually throws a soccer ball at Putin.

— Brandon Besserer (@BrandonBesserer) July 17, 2018
It all makes sense now. When Trump said that Mexico "would" pay for his stupid wall, he really misspoke and meant that Mexico #wouldnt pay for the wall.

— Ed Krassenstein (@EdKrassen) July 18, 2018
I MEANT I WOULDN'T PAY YOU! pic.twitter.com/bj4UzmlKpk

— Matt's Idea Shop (@MattsIdeaShop) July 18, 2018
Trump: I don't see any reason why it would be Russia targeting us.

Also Trump: I don't see any reason why it wouldn't be Russia targeting us.

Also Trump: Russia is not still targeting us.

Trump supporters: I trust Trump.

— OhNoSheTwitnt (@OhNoSheTwitnt) July 18, 2018
I would say that I completely believe President Trump misspoke and that he has full faith and confidence in the members of our intelligence community and understands that Putin and Russia were fully responsible for intervening in our election.

Sorry. I meant wouldn't.

— Adam Schiff (@RepAdamSchiff) July 17, 2018
It would take a significant increase to my blood pressure medication to note all the ways in which this president has embarrassed himself (and our nation) in the past. There was the time he was speaking to the Parkland survivors and had a note reading "I hear you" on it — in case he forgot to sound sympathetic to a bunch of people who had a gunman attack them at school.
Or the time he told Paralympian's they were "tough to watch."
Or the time he stared directly into an eclipse.
This most recent fumble may just be his funniest yet, if it wasn't so fucking dangerous.