Sometimes admitting your mistakes can be hilarious
Do you ever hear something and think to yourself, "Wait. How have I not known that was actually how that was made/pronounced/worked?" It's even worse as kids because you're learning about everything and, well, all that new information can sometimes get confusing. And it can really be embarrassing to admit later on.
Author Jennifer Wright was reminiscing about her own childhood and some of the things that confused her as a child asked her followers if she was the only one. "What's the weirdest thing you remember misunderstanding as a kid? I thought adultery meant 'pretending to be an adult,'" she wrote on Twitter.
What's the weirdest thing you remember misunderstanding as a kid? I thought adultery meant "pretending to be an adult."

— Jennifer Wright (@JenAshleyWright) March 7, 2018
She then doubled down about her thoughts on clowns, which was only recently cleared up as an adult and may be one of the funniest things I have ever read.
I think if no one had told me I'd have been about three years away from writing something for my school newsletter about how WRONG it was that we were forcing these beautiful individuals to perform for our amusement and CHUCKLES.

— Jennifer Wright (@JenAshleyWright) March 7, 2018
Lucky for her, she was not, in fact, the only one.
I thought Cognito was a town in Wyoming-I gave it a whole backstory over time. As in, he spends a lot of time in Cognito because of his job with the FBI.

— Andi "They call me Andi" Lagow (@73GhiaPet) March 8, 2018
I thought to have 1 baby sex had to be for 1 hour 2 hours for 2 babies and 3 babies for 3 hours 🤔

— Nicola Guerrine (@2muchbooty41) March 9, 2018
I thought cottage cheese was just like regular cheese but made in small houses in the country.

— The Zen Magster (@Maggie4Beers) March 7, 2018
I used to think seahorses were mythical creatures like unicorns or pegasuses (pegasi?). I...umm...was well in my 20s before I saw one in aquarium and discovered the truth.

— dan fROMDELAWARE (@deadlydannyray) March 7, 2018
I thought Hyundai was plural for Honda. Until my early 20s.

— chase dewitt brown (@Cdewittbrown) March 7, 2018
I don't know about you, but I feel a whole lot better. I have a few of these from childhood but probably the most awkward to admit is that that I thought the song, "You Make Me Feel Like A Natural Woman" was in fact, "You Make Me Feel Like A Man, I'm A Woman." It wasn't until college that I was corrected.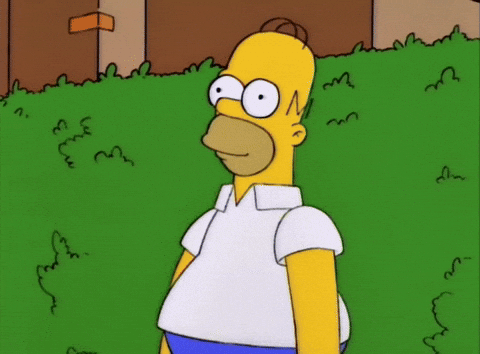 Judging by some of the other misunderstandings people had as kids (and adults), it's a wonder we made it out of childhood without being completely scarred for life.
My girlfriend's brother was in his 30s when he discovered that unicorns weren't real, he just thought they were "really rare".

In his defence: NARWHALS EXIST.

— Alice Ralph (@alicaurusrex) March 8, 2018
I thought the presidential race was a literal race. Like a marathon. And the winner got to be president.

— Elise Butler (@elisebutler) March 9, 2018
With all that is wrong in the world, sometimes it's refreshing to all come together and realize how collectively weird we are. Luckily, it seems we've all come to a place of acceptance about our misunderstandings.
https://twitter.com/jetpack/status/971777658131378176
I thought watergate was an actual gate. like a dam that holds back water.

— ~ Mari 🤹 ~ (@mariadkins92) March 7, 2018
https://twitter.com/jetpack/status/971765190546006019
Of course anyone who's a parent or spent time around a child knows they can come up with some hilarious ways of pronouncing words or hearing them incorrectly. My six-year-old still calls his slippers "flippers" and if anyone ever corrects him it will be their last day on this Earth.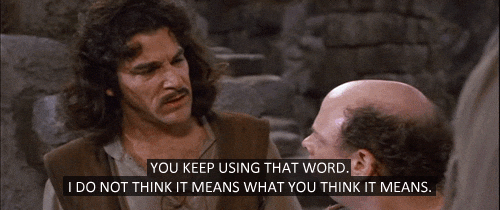 That's part of the fun of having kids, right? Being able to make fun of them behind their backs while we feel superior. This is also probably why so many of us come into adulthood never knowing we've been saying something wrong for decades.
i was more hung up on "give us this day our DELI BREAD" like the nice rolls your deli sandwich comes on, not the sliced bagged stuff in my lunchbox

— Brian (@FinallySock) March 9, 2018
Haha! I thought the next line was "Howard be thy name" and the reason people said "Jesus H. Christ."

— Christian Walsh (@uncle_cheech) March 8, 2018
Also while reciting the Lord's Prayer as a kid, I always pictured God in front of an easel because "Our Father, who ART in heaven..."

— Kathy Werner (@lifeliner2) March 7, 2018
Thank the lord for people like Wright whose simple question (and admission) can have us all laughing until we cry.