Stand out among the ugly sweater crowd with these gems
Between office holiday parties and family gatherings, it's officially Ugly Christmas Sweater season. Though the best sweaters are those worn non-ironically, the sweaters that are made exactly for this reason — celebrating the season — are pretty darn perfect, too.
Here are 10 ugly Christmas sweaters that you'll actually want to wear, because there's something for everyone here.
This sweater shows Santa doing what we all wish we were doing. You're sure to stand out among the crowd in this one, because how often do we get to see Santa on the beach living his best life?
Even if you're not a cat lover (which, if that's the case, what is wrong with you), cats and Christmas go hand-in-hand to make this sweater purrrrrty perfect.
If there is a more Instagrammable garment out there for purchase, I've surely never seen it. This sweater and the hashtag right smack in the middle of it is pretty much made for showing everyone on social media you're attending a holiday gathering.
This would work for cold weather outdoors or trying to stay warm (and adorable) indoors. The antlers on the hood add the perfect touch to an already pretty perfect reindeer cosplay sweater.
Bathroom/genitals humor never goes out of style, and nutcrackers don't really get the hoopla they deserve these days. This off-the-shoulder sweatshirt is a great choice if you're in an IDGAF mood this season.
If you're the office grump or the only member of your family who has truly earned their lump of coal, here you go.
This garish, holly-berry, faux tux sweatshirt says "I'm fancy AND I like to party" unlike pretty much anything else. It's versatile, too – it works just as well as holiday wedding attire as it does as a pajama top.
No Christmas is complete without at least one tangible reference to Cousin Eddie or Clark Griswold, amiright? It may not be a "sweater" technically, but it is an amazing purchase.
It's the most wonderful time for beer. 'Nuff said. Cheers.
This covers all the bases — it's an actual sweater, it's truly ugly (hello fringe), and it's perfect for any holiday occasion you could possibly attend.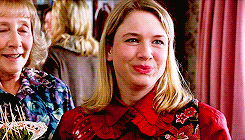 There's simply no reason not to indulge yourself or someone you love with one of these festive jumpers (as Mark Darcy and Bridget Jones would say). Tis the season!
We are a participant in the Walmart.com Affiliate Program and may earn fees by linking to Walmart.com and affiliated sites.