This great-grandma knows what she's talking about in this letter about men
Not trying to make any generalizations here, but there are a lot of guys out there who could use some improvement. Especially when it comes to being kind, thoughtful, peaceful, and generally not gross.
Thankfully, the Twitterverse was just gifted with some sage advice on how to handle the male species — and it all came courtesy of a woman from the 1920s.
Ella Roberts took to Twitter this week to share an inspiring relic from her great-great grandmother. "My grandmothers' 1925 version of 'men are trash,'" she wrote with an attached handwritten note which, highlighted that men can be fairly useless and women need to stick together.
My grandmothers 1925 version of "men are trash" x pic.twitter.com/AzQ5ZCmFIO

— ella bella (@_ellaroberts) March 22, 2018
FEATURED VIDEO
"There is no faith in a man, not even a brother," Roberts' great-grandmother wrote. "So girls if you must love, love one another."
Yes, yes, YES to all that. Her advice is pretty much the equivalent of when you send a bunch of expletive-ridden text messages to your best friend about a guy who wronged her — only written a whole lot more eloquently.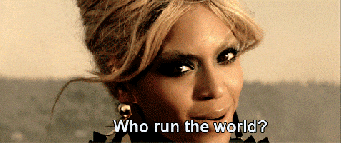 Unsurprisingly, Roberts' post quickly went viral. It seems like a lot of women agree that female bonds are very, very important to nurture, particularly because men can be the worst. Also, unsurprisingly, men did not take kindly to this tweet and got all huffy and defensive. So we'll just ignore them.
Most women applauded Roberts' great-grandmother and noted that it is fairly depressing that her sentiment STILL applies today.
So even in 1925 an average man was trash .

— . (@NikitaMaya4) March 23, 2018
https://twitter.com/jetpack/status/977142543807844352
Actually tho like this grandma had some bars. Please discover an old lost Grandma mix tape

— Grantata Wally (@GrantWallace6) March 23, 2018
Whenever my father did something silly, my mother would tell me to never marry a man.

— Robflyte (@robflyte) March 23, 2018
I love your grandmother very, very much.

— Bernadette North (@notbern) March 22, 2018
Also, I know I said that I was going to completely disregard all of the angry men in the comments, but this woman's response to one of the complainers is complete gold.
Written just 7 years after many millions of men died serving their countries. Still, men, eh?

— Mark Atkinsマーク アトキンス (@Mishima505) March 23, 2018
Lmfao men are the only reason war even exists. Good try though.

— keevaveek (@keevaveek) March 24, 2018
The moral of this story is that we should all love, appreciate, and cherish our girlfriends, who are forever there to do all of the emotional heavy lifting. Also, we should probably be a little fancier and write our wisdom down in cursive somewhere — it might pop up on Twitter someday.