Trump tells crowd photo ID is needed to buy groceries
In today's reminder that the president is an out-of-touch old man, Donald Trump actually seems to think that you need a photo ID to buy groceries.
No, I'm not kidding. Oh, how I wish I were.
In an apparent attempt to prove just how clueless he is about the common man (or to see just how much insane shit he can get his followers to believe), Trump told a crowd at a Tampa, Florida, rally for Republican gubernatorial candidate Ron DeSantis that photo ID is needed to buy groceries.
"If you go out and you want to buy groceries you need a picture on a card. You need ID," he says. He was making the ridiculous claim as part of his argument for voter ID laws.
President Trump, telling his supporters why he wanted Americans to be required to show identification before casting their votes, claimed that they needed to have IDs "to buy groceries." He did not elaborate. https://t.co/iYSYzA2XxM pic.twitter.com/H4DGjZVYxy

— CNN (@CNN) August 1, 2018
Ummm does someone want to tell him?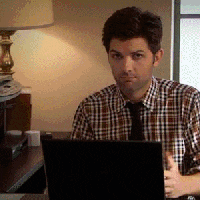 He further lies by telling the crowd "the only time" you don't need an ID is when it comes to voting. I can think of about 3,823 things I do that don't require photo ID, but since when has the truth been a factor with Cult 45? Also, the state of Florida already requires photo ID in order to vote, so the dude is literally preaching to the choir.
Trump also trotted out one of his greatest hits — the "war" on Christmas. AKA, the non-existent war on Christmas. He claims that stores that used to have "Happy Holidays" signs now have "Merry Christmas" signs. Of course he doesn't mention where he got this hard data, but again, his followers are never concerned with such things. Which is disturbing as hell.
Twitter was as confused as I am about the whole "you need ID to buy food" bullshit.
Trump says you need an ID to buy groceries… Honest question: What's the last time he's bought groceries?

— Zeke Miller (@ZekeJMiller) July 31, 2018
I haven't had to present ID to buy groceries unless said groceries included alcohol and the person working in that aisle was especially kind to card me at 31. And nothing shows that one is a true populist like showing that one doesn't know the experience of buying groceries. https://t.co/jg0RIHumx6

— Miranda Yaver (@mirandayaver) August 1, 2018
my bank card literally says PHOTO ID in the signature field and I'm never asked for ID https://t.co/PFfbiXGbql

— Mike Craft (@craftmike) August 1, 2018
The only time I am aware of when one needs a photo I.D. when buying groceries is when one is also purchasing alcohol…
And even then the cashiers are often rude and forget to card me HEY I COULD BE UNDER 21 DEBI WHY YOU RINGING ME THROUGH??

— Valerie Wants Change 💜 (@TwitWittyVal) August 1, 2018
By noon all Republicans will insist that you've always needed ID to buy groceries.
By tomorrow morning they'll all believe it.
By Friday there'll be a Grocery ID bill.
By Saturday we'll have the op ed "Why Arguing With Grocery Security Traditionalists Helps Trump"

— A.R. Moxon (Julius Goat) (@JuliusGoat) August 1, 2018
When Trump said you need ID to buy groceries. #TrumpTampa pic.twitter.com/q6nHw8Uf0i

— Devon Schwab (@DevonInSpace) August 1, 2018
When George H.W. Bush appeared unfamiliar with a grocery store scanner in 1992, it MADE THE FRONT PAGE OF THE NEW YORK TIMES pic.twitter.com/M5AhGm5Jqh

— Judd Legum (@JuddLegum) August 1, 2018
Before Trump, this would be a defining gaffe that would hound him for years.

Remember when John Kerry was pilloried as "out of touch" because someone took a picture of him windsurfing?

— Judd Legum (@JuddLegum) August 1, 2018
https://twitter.com/krassenstein/status/1024445005660938241
Trump: "If you go out and you want to buy groceries, you need a picture on a card. You need ID."

This man has never bought a carton of milk in his life, has he?

— Kaili Joy Gray (@KailiJoy) July 31, 2018
https://twitter.com/PalmerReport/status/1024576641899540480
Pushing Voter ID at a Florida rally, Trump says you need an ID to buy groceries. His supporters cheer! That pretty much says it all.

— Laurence Tribe (@tribelaw) August 1, 2018
"YOU NEED A PICTURE ON A CARD," shouted the confused old man as he shook his fist at a cloud.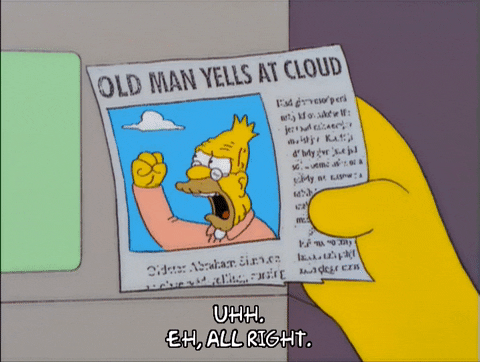 Let's just let this sink in for a second. The president of the United States sounds completely senile and out-of-touch. Perhaps even more disturbing than our president not knowing how such simple things work is the rally full of people who undoubtedly buy their own groceries but cheered wildly as though he'd just told them they won a million dollars instead of spewing a complete falsehood.
They're cheering. For outright lies. They're just going along with whatever he says and even more scary than the fact that Trump's never in his life bought a loaf of bread is that people are willing to take him at his word — no matter how completely outlandish.