Meryl Streep, Emma Stone, and Saoirse Ronan might star in Little Women reboot
Get ready to go back to Orchard House one more time. Rumor has it that Greta Gerwig is in talks to helm a Little Women reboot which might star (deep breath here) Meryl Streep, Emma Stone, Saoirse Ronan, and Timothee Chalamet. This is quite possibly the best ensemble cast I've seen in a long time, and I don't want to hear any arguments otherwise.
Here's everything we know so far. Gerwig was originally asked to rewrite a draft of the Little Women back in 2016. Now, Sony wants her to take over the whole project. The studio is even speeding up the pre-production timeline in order to get Gerwig on-board quicker, according to Variety. The cast is already potentially starting to come together with Ronan as Jo, Streep as Marmee, Stone as Meg, and Chalamet as Laurie.
All of that sounds amazing but Saoirse Ronan as Jo is just…perfection.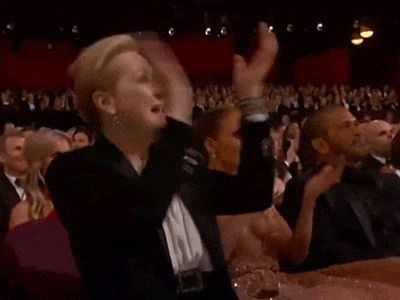 If this happens — and it's looking like it definitely will — we'd get to see a Lady Bird reunion happen between Gerwig, Ronan, and Chalamet. And watching Streep nail the part of Marmee is almost more than we deserve. Of course, Stone would be amazing as always. And Beth…well, poor Beth.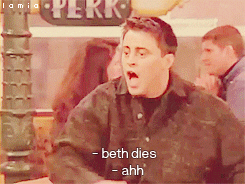 To say that the internet is excited about this remake would be an understatement. People are really, really freaking jazzed.
if we can get 50,000 batman and spider-man and joker and wolverine origin stories in a decade than you best be quiet about more LITTLE WOMEN.

— lindsey romain (@lindseyromain) June 29, 2018
Wow the fucking NOISE I made https://t.co/yztxEGkHYT

— alanna bennett (@AlannaBennett) June 29, 2018
timothée and saoirse were both robbed at the oscars because god wanted them both to win for greta's little women adaptation, thank you for coming to my ted talk

— emma lord (@dilemmalord) June 29, 2018
Tims Chalamet as fuckboi Laurie in Little Women is *takes drag on cigarette* really, really good.

— Rebecca Pahle (@RebeccaPahle) June 29, 2018
good news everyone: Twitter cast an adaptation of Little Women https://t.co/ebi9MYClgE

— David Sims (@davidlsims) June 29, 2018
PUMP THIS INTO MY VEINShttps://t.co/bjRJ2PQ8R4

— Anne Helen Petersen (@annehelen) June 29, 2018
Whatever Gerwig decides to do, she's already moving the needle so much for women in Hollywood. She was the first female director to be nominated for an Oscar in eight years. She's also the fifth women to be nominated for Best Director in the Academy's entire 90-year history. Those numbers are ridiculously disappointing, but thankfully Gerwig is inspiring a whole crop of women to follow in her footsteps.
The director told TIME about one of her fan encounters with a young 20-something woman at an airport.
"She said, 'Thank you for your movies. I want to make movies.'" Gerwig recalls, and added that she made the woman look straight into her eyes and promise that she would actually follow through. "She was like, 'I'm trying to,' and I was like, 'No, no, no. Go make it!'"