20 Things To Do in Richmond With Kids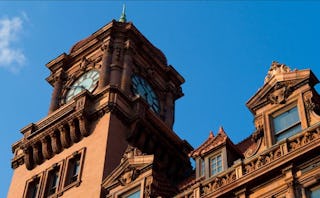 The City of Richmond is only a small part of what people mean when they say, "Y'all visiting Richmond?" so we recreated a list of ideas for things to do in Richmond for kids. This list is especially helpful for vacationing families looking for ideas that aren't in all the travel guides.
1. Pony Pasture is our favorite part of the James River Trail System because it has walking, running, rock hopping, fishing, picnicking, white-water rafting, bird watching and swimming.
2. Richmond is so full of history, you could trip over a stick that belonged to a settler of Jamestown and not know it, but one of our gems is Monument Avenue. This is a beautiful stretch of road with magnificent statues of Robert E. Lee, Arthur Ashe and more.
3. Mama Cucina, an Italian restaurant, is a hidden gem in Innsbrook even though it's also one of the oldest restaurants there. Every dish is fresh and homemade down to the mozzarella cheese with portions large enough to share family-style.
4. Deep Run Park has walk and running trails, lakes, gazeboes, playgrounds, fishing, basketball courts and picnic areas to keep families occupied for hours. The parking is plenty, and if one playground is crowded, we walk around the lake instead.
5. Hickory Notch Grill, a family-friendly restaurant, is not to be missed – from it's welcoming atmosphere to its homestyle cooking. Order the BBQ, which is Southern BBQ (pulled pork for any out-of-towners), ribs, hush puppies and make room for the homemade cobbler.
6. Pile the family into the car and head out to Goochland Drive-In Theater, a family-owned and operated theater, to watch new movie double-features on the weekends and single showings on the weekdays.
7. The Urban Farmhouse is a market, cafe, coffee and tea house that first opened in downtown Richmond but now has a second location Southside.
8. The Children's Museum of Richmond-Chesterfield Branch is not to be missed. It houses a real fire engine and city bus to climb around, an art studio with all the materials included in the admission fee, a main street with a complete bank, theater, and grocery store.
9. Kings Dominion amusement park is open from late March through Halloween. Rides, face-painting, arcade and carnival games (that kids can actually win), plus holiday events for the whole family.
10. There's not a family for miles who hasn't taken their kids to the Bass Pro Shops for fun. The store has a great restaurant, so make a day of it.
More Things to Do in Richmond With Kids
11. The Henricus Historical Park will teach the fam about the area's rich history, with a focus on the area's original settlers.
12. The Virginia Museum of Fine Arts is known for its family programs — and its free admission.
13. The Science Museum of Virginia has an IMAX Dome, aka huge movie theatre. Your kids will love it.
13. While you're visiting museums, the Virginia Holocaust Museum has many important and moving exhibits.
14. If you have a plane-lover in the family, you'll want to visit the Virginia Aviation Museum.
15. One more museum won't hurt anybody! A little spooky, but worth the visit — don't leave before checking out the Edgar Allan Poe Museum.
16. The Virginia Historical Society has free admission and tons of historical displays that teach kids about the state of Virginia.
17. You have to visit Colonial Williamsburg when you're in town. Tons of history and things to explore in the museums and surroundings.
18. In case you haven't fully gotten your history fill, check out the Tredegar Civil War Center.
19. If your family is into the great outdoors, you can walk, bike or stroll along the James River.
20. Let your inner archaeologist out in Jamestown, where you can see what's the latest being dug up.
MORE: Best Things to Do in Boston With Kids
Things to Do in Philadelphia With Kids
Must-See Spots in Columbus for Family
This article was originally published on