Amazon Is Hiring 5000 Work-From-Home Employees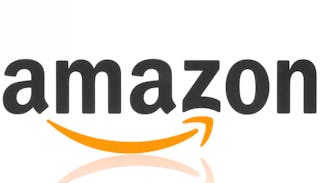 Image via Shutterstock
The online retailer is hiring 5000 work-from-home employees
Amazon is hiring a ton of part-time customer service employees to work from home on nights and weekends. Enterprising stay-at-home parents everywhere may finally have a chance to get yelled at by someone besides their kids!
RELATED: 15 Online Jobs For College Students That Make The Perfect Side Hustle
In a press release they put out on Thursday, Amazon announced their plan to hire more than 5,000 part-time employees who will be able to work from home as customer service agents.
This is part of the online giant's move to hire over 30,000 part time roles over the course of the next year. Additionally, part-time employees who work at least 20 hours a week will receive company benefits, including health care, paid time off, savings plans, and access to Amazon's Career Choice program. Career Choice pre-pays 95% of tuition for courses in "high-demand fields, regardless of relevancy to Amazon."
The stay-at-home portion of the jobs are part of Amazon's "Virtual Customer Service" program, which is designed to offer opportunities for military spouses, college students, and parents.
Tom Weiland, Amazon Vice President for Worldwide Customer Service, explains. "There are lots of people who want or need a flexible job—whether they're a military spouse, a college student, or a parent—and we're happy to empower these talented people no matter where they happen to live."
The military community couldn't be happier.
Kylee Durant, USO Vice President for Transition Technology and Innovation Programs and a military spouse herself, expressed her happiness with Amazon's initiative. "To have an innovator like Amazon recognize the need – the deep need – that military spouses have for employment says to me they are a catalyst for greater societal change in this country."
In this day and age, it's kind of shocking more companies aren't this progressive.
We thought Amazon was awesome for stuff like "Transparent," Prime delivery, and wine-fueled late night shopping sprees, but they're providing benefits and tuition assistance to part-time employees. That's some next-level shit.
There are many people who can't necessarily make it into an office five days a week but who have the ability to contribute in meaningful ways. I don't care where the customer service employee I'm yelling at is based, whether it's at Amazon's headquarters, in a warehouse in India, somewhere overseas in military housing, or in their own kitchen, breastfeeding in their pajamas. So long as their phone works and they can hear my totally ineffectual f-bombs, I'm good.
Maybe now that such a prominent company is making this move, others will follow their lead. I don't doubt they'll be flooded with applicants for these part-time customer service roles. I know plenty of stay-at-home parents who'd love an opportunity to talk to someone besides their kids!
This article was originally published on