Anxiety During Pregnancy: Watch Abby's Story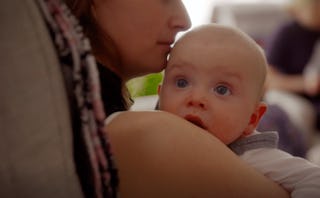 Did you know that up to 21% of expecting mothers experience anxiety or depression during pregnancy? That means for many moms-to-be, pregnancy can feel far from magical; it can feel overwhelming and even hopeless. "I felt like I was already failing as a mom, even before I had a baby," said Abby. The Motherhood Center is the first treatment center of its kind, focusing on treating Perinatal Mood and Anxiety Disorders (PMADs). And they help women like Abby every day.
Join GEICO in supporting The Motherhood Center.
This article was originally published on