Tree Baby Names That Are Unbe-LEAF-ably Perfect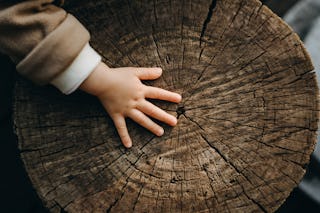 d3sign/Getty Images
Tree baby names are a natural choice. Trees are strong, sturdy, beautiful – and surprising sources of inspiration.
If you're frustrated with trying to find the perfect name, don't throw shade; leaf through this list of tree-inspired baby names.
Naming a baby can be scary. We can help! Check out our baby name database here.
Acacia
Alder
Apple
Arbor
Ash
Aspen
Cedar
Forrest
Hawthorn
Juniper
Laurel
Leaf
Linden
Magnolia
Maple
Oakley
Olive
Timber
Willow
This article was originally published on