Brand Names That Make Great Baby Names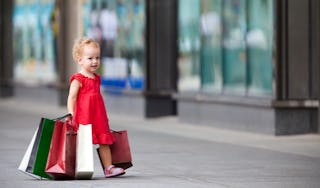 Laoshi/Getty Images
Brand names aren't just for things any more … they're for babies too! When you're looking for baby name inspiration, don't overlook the things you see every day. Sometimes, there are cool name choices as close as the shelves of our favorite stores.
From food to fashion, tech to tires, some familiar brand names can make surprisingly great baby names!
Naming a baby can be scary. We can help! Check out our baby name database here.
Ace
Aldo
Allegra
Apple
Armani-unisex
Ashley
Audi
Avery-unisex
Avis
Bebe
Bentley
Brooks
Calvin
Campbell
Camry
Canon
Carr
Carter
Cascade
Case
Chanel
Chase
Coleman
Colt
Cooper
Daisy
Dell
Delta
Dove
Emerald
Emerson-unisex
Eos
Fila
Ford
Gibson
Harley
Hugo
Jameson
Jared
Jovan
Kia
Kirby
Knox
Lance
Levi
Lexus
Lincoln
Macy
Mars
Marshall
Marvel
Mason
Mercury
Miller
Nike
Oakley
Palmer
Perla
Philip
Porsche
Puma
Rainbow
Remington
Spencer
Stanley
Stetson
Tesla
Teva
Tyson
Venus
Wells
Wesson
Wilson
Winston
Zara
This article was originally published on