If You Like Liam, You'll Love ...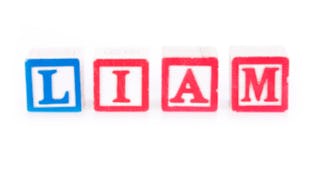 brackish_nz/Getty Images
It seems like everywhere you go these days, you meet a Liam. It's one of the most popular baby boy names, because of its casual Irish charm (and associations with celebs like Liam Hemsworth and Liam Payne). But if you'd like an alternative with just as much charm, try these on for size.
Discover the rest of our "If You Like …" series: Sophia/Ethan/Noah/Emma/Ava
Naming a baby can be scary. We can help! Check out our baby name database here.
Abram
Bruin
Caius
Callum
Célian
Chaim
Cian
Declan
Elian
Emre
Ewan
Finnian
Graham
Ian
Julian
Kian
Lee
Leland
Lennon
Leo
Leon
Levi
Lian
Logan
Milo
Niall
Salem
Tatum-unisex
Tiernan
Will
This article was originally published on