If You Like Noah, You'll Love ...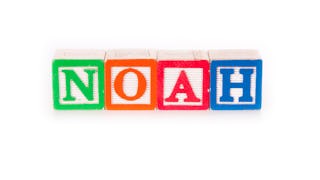 brackish_nz/Getty Images
Noah is one of the most popular baby boy names, and we can see why. But if you're looking for something that's not quite so popular, we've put together a list of alternatives with the same kind of charm.
Discover the rest of our "If You Like …" series: Sophia/Liam/Ethan/Emma/Ava
Naming a baby can be scary. We can help! Check out our baby name database here.
Arlo
Bodhi
Coda
Cohen
Elijah
Jahan
Jasiah
Jedidiah
Jehan
Joah
Jonah
Jorah
Josiah
Judah
Levi
Micah
Nash
Nico
Noble
Noel
Nolan
Owen
Rohan
Rowan
Shiloh
Simon
Theo
Uriah
Zachariah
This article was originally published on