If You Like Sophia, You'll Love ...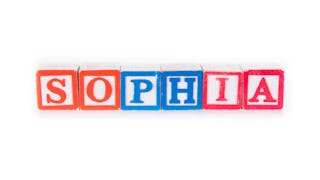 brackish_nz/Getty Images
The popular-worldwide Sophia is a Greek name meaning "wisdom." But if you'd like to get wise to some similar alternatives, check out this list of baby girl names like Sophia.
Discover the rest of our "If You Like …" series: Ethan/Liam/Noah/Emma/Ava
Naming a baby can be scary. We can help! Check out our baby name database here.
Alessia
Aliyah
Amalia
Athena
Bria
Camila
Cecilia
Dahlia
Daleyza
Daphne
Delphine
Fiona
Gia
Josephine
Lailah
Louisa
Lucia
Maleah
Mila
Niamh
Ophelia
Philomena
Phoebe
Sabine
Samira
Sariah
Simone
Soleil
Sylvia
Talia
Theodosia
Zhavia
Zosia
This article was originally published on