Unisex Names Perfect For Any Gender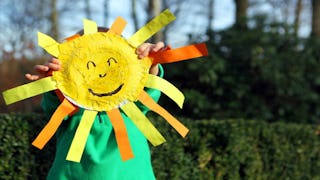 JurgaR/Getty Images
Unisex names are perfect for when you're looking for a baby name that has nothing to do with gender and everything to do with possibility. Perhaps you're keeping baby's gender a birthday surprise. Maybe you don't want to box your child into the expectations that come with a heavily-gendered name. Or maybe you just like the strong sounds and flexible qualities of unisex names because they work so well for any gender.
These awesome gender neutral baby names will be an ideal fit for whatever kind of baby you're expecting.
Naming a baby can be scary. We can help! Check out our baby name database here.
Adagio
Adley
Akira
Alpha
Alto
Alton
Alva
Alvie
Alwyn
Amal
Amari-unisex
Andry
Angel-unisex
Anjou
Arbor
Arden
Ari-unisex
Arie
Ariel-unisex
Armani-unisex
Arrow
Ash
Aster
Astor
Auden
Austyn
Avery-unisex
Avi
Ayaan
Ayan
Aydin
Azaria
Azariah
Banks
Bay
Baylor
Bayou
Beck
Bellamy
Bentlee
Berkeley
Berkley
Berlin
Beta
Bexley
Blaine
Blair
Blaise
Blake-unisex
Blaze
Blue
Bo
Boston
Bowery
Breeze
Brennan
Briar
Bridger
Briley
Brio
Bryn
Cache
Cairo
Calyx
Camdyn
Cameron-unisex
Campbell
Camry
Canyon
Carbry
Carnegie
Carter
Cary
Casey
Cedar
Chandler-unisex
Channing
Charlie-unisex
Chevy
Chicago
Chris
Cinder
Coco
Coda
Collins
Copper
Coriander
Credence
Dale
Dallas-unisex
Dana
Darian
Daryl
December
Dell
Denver
Desi
Devon
Diamond
Dilan
Dominie
Dominique
Dove
Dusty
Dylan-unisex
Eastyn
Eden-unisex
Egypt
Elegy
Eleven
Elisha
Ellery
Ellington
Elliot-unisex
Elliott-unisex
Ellis-unisex
Ellison
Elon
Embry
Emerson-unisex
Emery-unisex
Emmet
Emory
Emrys
Esprit
Etienne
Everest
Everson
Everwyn
Evren
Fable
Falcon
Fallon
Fila
Finley-unisex
Finnley
Florian
Fox
Frankie
Frost
Garnet
Gates
Gemini
Genesis
Gentry
Gilly
Gio
Gray
Greer
Harbor
Harlem
Harley
Harper
Harris
Hartley
Honor
Hunter-unisex
Indigo
Indy
Ira
Isa
Ivory
Jackie
Jaime
Jalen
January
Jasiah
Java
Jazz
Jem
Jenesis
Jericho
Jermaine
Jersey
Jess
Jessie
Jett
Jetty
Joceran
Jordan-unisex
Jordy
Joules
Jude
July
Juneau
Justice
Kace
Kahlo
Kai
Kalani
Kalea
Kama
Kamari
Kamdyn
Kamryn-unisex
Karsyn
Karter
Kaya
Keagan
Kendall
Kennedy
Kensington
Kenya
Kerry
Khari
Kiernan
Kierson
Kingsley
Kirby
Kit
Kristian
Kulture
Kye
Kylin
Kyree
Lachlan
Lake
Laken
Landry
Lark
Layne
Leaf
Lee
Legacy
Lennon
Lennon-unisex
Lennox-unisex
Levyn
Lex
Lian
Liberty
Lin
Linden
Lochlan
Loki
London-unisex
Lonnie
Lou
Love
Loxley
Luma
Lumen
Lux
Lynx
Maison
Majesty
Marion
Marley-unisex
Marlo
Marlowe
Marsh
Marvel
Matisse
Memphis
Mention
Mercury
Meridian
Merit
Mica
Milan-unisex
Monday
Monroe
Morgan
Moss
Navy
Negan
Nikola
Noon
Nori
North
Nouvel
Nova
Oakley-unisex
Ocean
Onyx
Palmer
Park
Parker
Parker-unisex
Payton-unisex
Peace
Pepper
Perry
Peyton-unisex
Phoenix-unisex
Pip
Pixel
Poe
Poet
Psalm
Puma
Quill
Quinley
Quinn-unisex
Rabi
Rain
Rally
Ramirez
Rani
Rayan
Rebel
Reece
Reef
Reese-unisex
Remington-unisex
Remy
Ren
Rene
Renner
Revel
Rhythm
Ridley
Riley-unisex
River-unisex
Robbie
Robin
Rocket
Rogue
Rohan
Rome
Ronnie
Rory-unisex
Rowan
Rudy
Rumi
Rylan
Sabri
Sagan
Sage-unisex
Sailor
Salem
Sam
Sandy
Santana
Sasha
Sawyer-unisex
Schafer
Schuyler
Scout
Seren
Seryn
Seton
Seven
Shadow
Shay
Shea
Shell
Shiloh
Shiva
Shore
Silver
Sincere
Skipper
Sky
Skylar-unisex
Skyler-unisex
Sloan
Sloane
Snow
Solo
Solstice
Sonnet
Sparrow
Starling
Stevie
Story
Sunny
Sutton
Tai
Taj
Tal
Taryn
Tatum-unisex
Taylor-unisex
Teagan
Teal
Teddy
Tegan
Tennyson
Terry
Tesla
Theory
Tiernan
Timber
Toby
Topaz
Trace
Trinity
Tristen
True
Valen
Valor
Vanya
Vesa
Vesper
Will
Winslow
Wynn
Wynter
Yael
Yoshi
Zahir
Zaire
Zephyr
Zerah
Zyrie
This article was originally published on