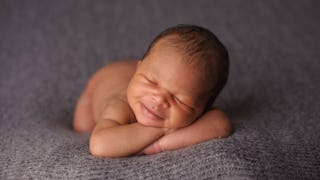 RealCreation/Getty Images
John: It's a quintessential boy name, a staple on the popularity charts since, well … forever. It's been borne by kings, popes, and Presidents; singers, actors, activists.
If you love this name and its solid history, or want to honor a beloved John without actually using the name John, we've got 25 international variations of John that might be a better fit.
Naming a baby can be scary. We can help! Check out our baby name database here.
Evan
Ewan
Ganix
Gianni
Giovanni
Hans
Ian
Ivan
Janek
Jehan
Jens
Johan
Jonas
Jovan
Juan
Keoni
Sean
Shane
Shawn
Siôn
Vano
Vanya
Yahya
Yannick
Zane
This article was originally published on