Worldly Place Names For Your Traveling Tot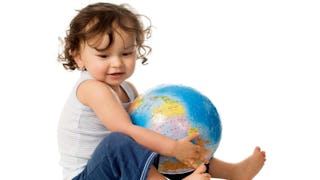 Anetta_R/Getty Images
From Adelaide to Zaire, this world is full of gorgeous places that make equally gorgeous place names! They're perfect choices, whether your passport is full of stamps or you've never been out of your home state.
If you're hoping to raise a little explorer — or just to give your baby an awareness of the world — you can encourage their traveling spirit from birth with these names that are inspired by your favorite places.
Naming a baby can be scary. We can help! Check out our baby name database here.
Adelaide
Alaska
Alexandria
Aspen
Austin
Berkeley
Boston
Bristol
Brooklyn
Cairo
Cali
Carolina
Caspian
Catalina
Chandler
Charlotte
Cheyenne
Chicago
Cruz
Dakota
Dallas-unisex
Denver
Diego
Egypt
Everest
Francisco
Georgia
Harlem
Helena
Holland
Hudson
India
Israel
Jericho
Juneau
Kent
Kingston
London-unisex
Malaysia
Memphis
Montgomery
Orlando
Paris
Phoenix-unisex
Salem
Santiago
Savannah
Stanford
Victoria
Vienna
Virginia
Washington
Zaire
Zion
This article was originally published on