The next Bachelor has been announced, and ABC is facing an internet full of torches and pitchforks
Those who only watch the "real" Bachelor franchise shows, The Bachelor and The Bachelorette, might love ABC's pick for the next Bachelor. But the real fans, those of us who have tuned in to Bachelor In Paradise, the franchise's sloppy, trashy second cousin, know the real truth: Colton Underwood is an indecisive man-child.
In a tumultuous episode of BiP last night, Underwood broke up with his girlfriend of a few weeks, Tia Booth, tearfully telling her he couldn't give her what she deserved or make her happy. This was after Tia spent a few weeks trying to strong-arm him into a relationship, because for some reason he showed up on BiP just to spend literal weeks moping on the beach and whining about not knowing what he wants.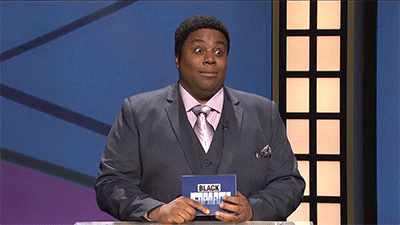 Plus, poor Tia will have to watch him search for a wife, as if just weeks ago, he didn't dump her by telling her how great she is, but that he isn't ready. OK, BUDDY.
Of course, the internet had some reactions to the news.
Tia coming out of the limo on the first night now that Colton is #TheBachelor pic.twitter.com/rkyc92G3Ew

— Justina Coronel (@JustinaCoronel) September 4, 2018
#TheBachelor
Good Morning America: COLTON IS THE NEXT BACHELOR!!!

Bachelor Nation: pic.twitter.com/iH5S6FRRxQ

— rachel Ⓥ (library cormorant) (@VeganRachel) September 4, 2018
His breakup with Tia proved he hasn't made much (if any) progress in figuring that out. And he shouldn't know what he wants! He's a 26-year-old virgin, for God's sake. Guy needs to live a little life, not find a wife on TV.
Oh look who's the next Bachelor … #TheBachelor @BachelorABC @GMA pic.twitter.com/Jy8zyuIJic

— Jillian (@Pheramuse) September 4, 2018
ABC: who do you want to be the next bachelor?
us: JASON! BLAKE! JOE!
ABC: guess who's back! Colton!
us:#TheBachelor pic.twitter.com/kAqwzfmeDc

— Aly Barnaba (@alybarnaba) September 4, 2018
And yet, ABC has made its big announcement, and Colton will be the next Bachelor.
Bachelor Nation: Anybody but Colton please…#TheBachelor producers: pic.twitter.com/x3TqeRDSBj

— Jenna Catherine (@JennaCatherin) September 4, 2018
Three months of Colton crying #TheBachelor pic.twitter.com/ndFHbmcZeW

— Allison the Disney Diva #bpp #brookcon (@Daviesallison1A) September 4, 2018
The unwelcome news even got #NotMyBachelor trending. Because people have Feelings on this.
If you ever wanted to see what a yawn looked like in physical form. #TheBachelor #NotMyBachelor pic.twitter.com/tmi7aGzutI

— Bekah Berger (@BekahBerger) September 4, 2018
I would rather watch Juan Pablo's season on repeat than watch one episode of next season if they choose Colton. #NotMyBachelor https://t.co/laMyMBBC4z

— Margie Kendall (@margiefoodie) August 31, 2018
Luv 2 watch another boring season starring an indecisive vanilla manchild. #NotMyBachelor #TheBachelor pic.twitter.com/bJrCef1RYo

— AC (@amber_lcarter) September 4, 2018
Sorry not sorry but I will not be watching if Colton is the bachelor…I appreciate his charity work and his good nature but now this just sort of looks sad, almost like a publicity stunt…I am not in it to only see colton on my tv…#notmybachelor @BachelorABC

— Nicole Lathrop (@Foodgal89) August 31, 2018
If all goes according to plan, he'll be engaged in a matter of months, to someone he met only weeks prior. It's definitely the most logical next step for someone we all watched sob on TV  last night because he can't figure out what he wants out of life or a relationship.
Of course, there was a ton of criticism last year, when ABC announced Arie Luyendyk, Jr. would be the Bachelor, more than half a decade after his last appearance on the show. We hardly remembered him, but he delivered a season full of so much drama, we couldn't have torn our eyes away from the trainwreck unfolding onscreen if we tried.
So for those of you out there who watch The Bachelor because you legitimately want to see some strangers fall in love, sorry. This one's not for you. This season is for the rest of us, who sip our chardonnay and text our besties to talk shit and revel in the dumpster fire of drama.