New Breast Cancer Drug Reduces Risk Of Death Or Tumor Progression By 72%
by Valerie Williams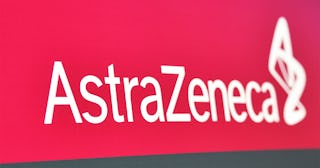 Nathan Stirk/Getty
A new breast cancer drug is changing the game when it comes to reducing the risk of death and tumor progression
A new breast cancer drug from pharmaceutical company AstraZeneca is showing incredible improvements to the current standard treatment, the results of a trial has discovered. Enhertu was found to reduce the risk of death or tumor progression by 72 percent compared to Kadcyla, the current standard treatment. Seventy-two percent. That is huge.
The results of a large clinical trial point to Enhertu significantly reducing the risk of a patient dying or their tumor progressing in those with metastatic breast cancer, an advanced form of the disease where cancerous tumors have spread to other areas of the body.
Positive results in a phase-three trial called DESTINY-Breast03 compared Enhertu with Kadcyla in 500 women whose breast cancer tumors produced high levels of HER2 protein. Their cancers hadn't responded to earlier treatment. The trial results showed 75.8 percent of patients treated with Enhertu had no disease progression one year into treatment. Of patients treated with Kadcyla, only 34.1 percent had the same result.
"We've never seen a magnitude of benefit like this in metastatic breast cancer before," said Dave Fredrickson, AstraZeneca's head of oncology.
"The early survival data, which evaluated Enhertu against another HER2-directed ADC, showed that nearly all patients treated with Enhertu were alive after a year and is a positive indication of the potential of this medicine to transform the treatment of HER2-positive metastatic breast cancer," Ken Takeshita, global head of research and development at Daiichi Sankyo, said in the statement. "These landmark data will form the basis of our discussions with global health authorities to potentially bring Enhertu to patients with previously treated HER2-positive metastatic breast cancer as a more effective treatment option as soon as possible."
Susan Galbraith, Executive Vice President, Oncology R&D, said: "Today's results are ground-breaking. Enhertu tripled progression-free survival as assessed by investigators, and provided a disease control rate exceeding 95% compared to 77% for T-DM1 in DESTINY-Breast03," she explained. "These unprecedented data represent a potential paradigm shift in the treatment of HER2-positive metastatic breast cancer, and illustrate the potential for Enhertu to transform more patient lives in earlier treatment settings."
AstraZeneca and Oxford University developed a widely used COVID vaccine and is now making news for having acquired rights to Enhertu through a $6.9 billion deal with Japanese company Daiichi-Sankyo Co., the drug's original developer.
AstraZeneca is hoping Enhertu can also be used in patients with earlier stage breast cancer to treat and possibly even cure the disease. Right now, the drug is used as a third-line treatment in women with advanced HER2-positive breast cancer, which means the patient has already tried two other forms of treatment that didn't work.