10 Things To Do On Captiva and Sanibel Islands With Kids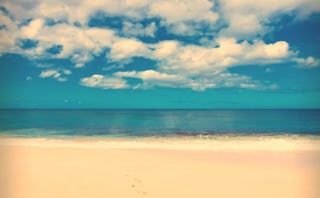 Captiva And Sanibel Islands are just over an hour from Ft. Myers and relatively easy to get to, but feel like a tropical paradise. Sanibel is the larger and (slightly) more commercial of the two islands, while Captiva is more remote and private. Should you ever find yourself on Sanibel or Captiva Islands with kids, here are some things you must do…
1. Hit the big grocery stores in Fort Myers on your way. Food shopping on the islands is ridiculously expensive and you'll kick yourself if you end up having to buy a week's worth of food there. Trust me.
2. Go shelling. One of the main reasons I love coming here so much is for the shells. Little makes me happier than roaming the beach, looking for treasures. Find out when low tide is and hit the beach before anyone else can snatch up all the good stuff. Sanibel and Captiva have some different shells, so be sure to hit beaches on both islands.
3. Visit Cayo Costa Beach. You to get to the beach by boat, and it's simply amazing. The shelling is the best and the kids love climbing all over the driftwood and making their way through the forest. It's amazing!
4. Stuff your face at Island Cow. There is something for everyone on the menu and the servings are enormous. Kids can easily split a kids meal, especially if they fill up on the bottomless muffins that come first. And why wouldn't they do that?
5. Eat at RC Otters. You can show up in a bathing suit and flip flops and get everything from salad to burgers to fried alligator. The french fries are really good. Don't get suckered into ordering the "special" kids' drink, though. It's nothing more than a six dollar Shirley Temple with a plastic shark stuck in it.
6. Take a dolphin sight-seeing boat ride. It's not cheap, but the kids will love it. So will you.
7. Get Dessert at The Bubble Room. This place claims to be "Florida's most outrageous and award-winning restaurant." Maybe it was back in 1980 when there weren't Houlihan's and Friday's in every roadside town. Now? Not so much. Definitely skip dinner there, but head over for dessert and the photo opps outside.
8. Watch the sunset on the beach. Pick a beach, any beach, and head on over after dinner. Bring a bottle of wine and let the kids get their feet wet. Don't forget the camera — some of my best shots have come at this time.
9. Head to Matzaluna for some variety. This Italian restaurant on Sanibel isn't the best thing ever, but after days of burgers, nachos and shellfish, it tastes like it is. They have a great kids menu, too, and are really patient with annoying children.
10. Leave the kids with your husband and get a massage at the 'Tween Waters Inn. It's a nice place to stay, but the spa is especially wonderful. And Lord knows you'll need an hour of relaxation being away with your family.
Ever been to Captiva or Sanibel? What are your favorite spots?
This article was originally published on