You don't come for Cardi B, she sends for you
Joan Hill, a Renaissance High School for Musical Theater and the Arts history teacher, came to the defense of one of her former students who took a public stand about the political events happening in our country. Her former student? None other than Cardi B.
It started during the government shutdown (the longest in U.S. history) when the rapper posted a video on Instagram criticizing the president and speaking out for all the folks wondering when their next paycheck would come in.
"This shit is crazy," she said in the Insta video. "Like, our country is a hellhole right now, all for a fucking wall. And we really need to take this serious."
Of course, people immediately jumped in, assuming she couldn't possibly know what she's talking about. But instead of having to defend herself, an old mentor did so on the new mom's behalf.
"For those of you on my feed who are trashing Cardi B for representing a political voice," she wrote, "she probably scored higher than you on the US History Regents exam and was in my AP govt class." She also said the fact that Cardi B is using her platform to attempt to inform and educate is a good thing, not something to be silenced, adding "STFU and take a seat" for good measure.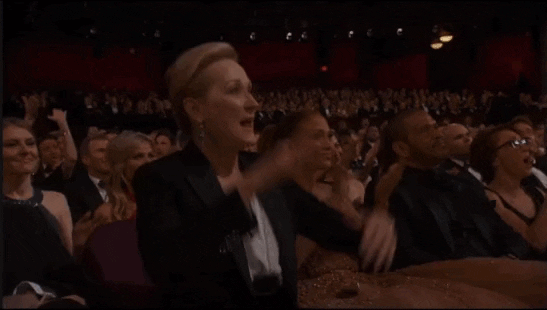 Also, it simply can't be overstated how much we need Cardi's hot takes right now. She's speaking truth everyone in America needs to hear.
All these conservatives been harassing me and telling me the most disgusting things these past few days.Listen I'm not telling ya to turn liberal all I'm saying is to admit that your president is fuckin up this country right now! Liberal or conservative we ALL suffer as citizens.

— iamcardib (@iamcardib) January 22, 2019
Cardi said of Hill last year when she paid a surprise visit to her favorite teacher, "I know that she's strict, but every single day until this day of my life, Ms. Hill was always in my head."
Cardi B's rise to fame has been hard not to notice. She's the first rapper to have her first three Billboard Hot 100 entries in the Top 10 simultaneously and last year Time magazine named her one of its 100 Most Influential People.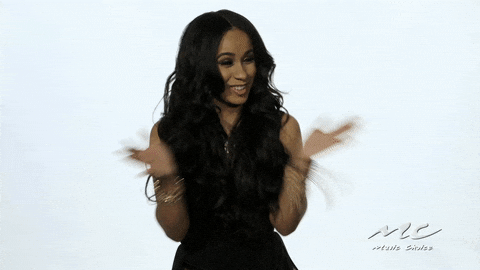 But it's not just music that interests the Grammy nominated singer. "I love political science," she told GQ in an interview last year. "I love government. I'm obsessed with presidents. I'm obsessed to know how the system works." She went on to school the interviewer with a number of facts about our government that would impress even the most hardened critic.
She also had some choice words for Tomi Lahren who tried (and failed) to come at her on Twitter. When Lahren tried to publicly shame the Democrats for having Cardi as a member, she quickly clapped back, "Leave me alone I will dog walk you." Bless.
Leave me alone I will dog walk you . https://t.co/FjqIzpUbvp

— iamcardib (@iamcardib) January 20, 2019
She also told GQ that with fame comes all the people who want her to fail, but she's not planning on going anywhere just yet. "People just feel like it's a, 'Ha-ha. It's almost over for you.' And it's just like, 'I get up every single time, honey.' And even before this fame stuff, I always get up, all the time," she said.