How To Celebrate Back-To-School Like A Boss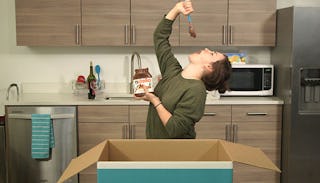 Bye kids! Now watch this mom do something you never knew was a thing, with a glass of red wine and a bulk-sized box of Oreos.
Boxed is the most convenient way to stock up on everyday essentials like groceries, cleaning products, and kids' favorites, with free delivery to your door and no membership fees. Skip the lines and shop at Boxed.com or on the free Boxed app.
Boxed is offering 20% off your first order, plus free shipping, with the code SCARYMOMMY, until 9/30/2016. Max. discount $50.
This article was originally published on