Children's Place Has A Ton Of 'Girl Power' Shirts And You're Going To Want Them All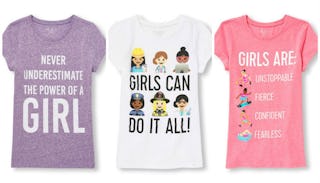 Image via The Children's Place
Not only do they feature great messages, they're super affordable
If you've ever shopped for a girl, you know how hard it can be to find clothing that's not pink or that has an empowering message on it. Luckily, retailers are starting to listen to frustrated parents and kids who want more on their clothes than princesses, unicorns and phrases about being pretty.
The Children's Place has taken the idea of empowering shirts for girls and run with it, introducing a new line of t-shirts you're going to want to pick up for the amazing little girl in your life.
There are tons of designs and colors available featuring phrases about intelligence, strength and girl power. There's even a few with nods to where girls get all their wonderful qualities — their moms, obviously.
Notice the shades of blue and the nods to science and world domination. Princesses have their place, but there's definitely room for more messages like this.
Overall, the shirts have a can-do theme, and why not? Girls can do anything, after all.
If royalty and super heroes are your child's speed, they've got you covered.
And those adorable "like my mom" shirts we mentioned? I think I definitely need to grab the "I got it from my mama" shirt for my pre-tween before she's old enough to think that's a horrifying notion.
My daughter is nine, so I've been perusing girl's clothing for years and have seen many shirts with writing on them that made me raise an eyebrow. One in particular stands out in my memory and it was only a few years ago — a shirt saying you don't have to be good at math because you're pretty. Yuck. We still have a ways to go before all stores get on board with this kind of messaging instead of the damaging variety, but this is an exciting step in the right direction.
The best part? Right now, the entire collection is half off, so each shirt is only $5.25. At that price, you can grab more than one. And with these designs, you're going to want to.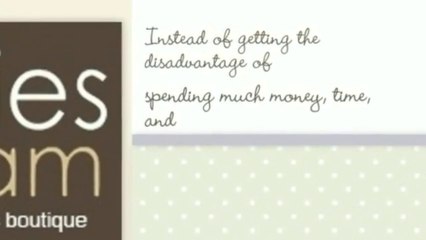 H/T: The Huffington Post