Chuck E. Cheese's Expands Their Sensory-Sensitive Sundays For Children With ASD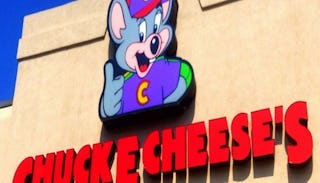 Mike Mozart
Over the past few months, several major companies, including Target, Toys"R"Us, and Costco, have announced sensory-friendly events for people on the autism spectrum. Unfortunately, many of these events have been limited to one or two locations, making it hard for people beyond those locations to participate. Now Chuck E. Cheese's, in partnership with the Center for Autism and Related Disorders (CARD), is expanding their "Sensory Sensitive Sundays" program to include an additional 54 locations.
Chuck E. Cheese's already hosts regular "Sensory Sensitive Sundays" at its Attleboro, Massachusetts, and Glen Burnie, Maryland, locations. In addition to its other locations, Chuck E. Cheese's is adding sensory-friendly events to every one of its New York, New Jersey, and New England locations — 54 venues in total.
The first of the new "Sensory Friendly Sundays" was held on Sunday, January 8, from 9 to 11 a.m., before Chuck E. Cheese's opened to the general public. Following this January 8 event, sensory-sensitive Sundays will be held on the first Sunday of each month, including February 5, March 5, April 2, and May 7 — at all locations.
As part of the sensory-sensitive event, Chuck E. Cheese's will dim the lights; turn off the radio, music, and shows; exclude costumed characters including the Chuck E. Cheese's mouse mascot from walking around the venue; allow outside food for children with special dietary needs; and provide sensory-friendly training for staff members.
A spokesperson for CARD told The Mighty that these new programs are not mainstays; rather they are being tested, and if all goes well, more events will be rolled out nationally over the next year.