A Disney Ticket Booker Helped Rescue A Caller From Domestic Violence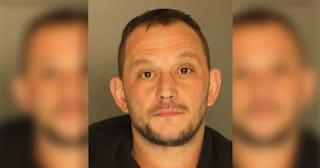 wgaltv/Youtube
A Disney World call center worker helped a woman escape domestic violence
There's just so much to love about Disney: Its great movies, original series, theme parks, magical vacations, the fact that Disneyland is now a COVID vaccine supersite, being the happiest place on Earth, etc., etc. And now, add this to the list: Disney might have literally saved a woman's life after one of its vacation booking call center employees recognized signs of domestic violence with a caller and sent police to her home to help rescue her.
According to WESH, the NBC station in Orlando, a woman called the Disney vacation call center on Jan. 9, where she was connected to an unnamed employee. The employee heard the woman telling someone to get away from her, and recognized that something potentially dangerous was happening on the other end of the line. Through a series of "yes" or "no" questions, the employee learned that the caller was definitely in danger.
When asked if someone was hurting her, the woman replied, "Yes." When asked if she actually called the Disney hotline to book a vacation, she replied, "No," which seems to indicate she might have called just to find someone who could help her without her partner knowing what she was doing. The employee finally asked the woman if she needed law enforcement to go to her home, and she said, "Yes."
The Disney employee contacted local police, who were sent to the woman's home. There, they discovered signs of ongoing abuse, including scratches on her neck and marks on her face, news outlets reported. The woman reportedly told the police that she and her partner, Wayne Terry Shifflett, had gotten into an argument over her job. She told officers that Shifflett had choked her three times and she thought she was going to die. According to court records, police say Shifflett told his partner "I'll (expletive) kill you."
Shifflett was booked on charges of strangulation, terroristic threats, simple assault and harassment, and as of Sunday, court records showed that he was still in custody at York County Prison. His next scheduled court appearance is Feb. 1. As for the Disney employee who helped put him behind bars? The company hasn't released any information about who she is, but we hope she is being recognized for this incredibly heroic thing she did. Without her help, it's hard to know what might have happened, and she went far above and beyond her job to help a woman in danger.
If you're in the U.S. and have experienced domestic violence or abuse, you can call 1-800-799-SAFE (7233) for the National Domestic Violence Hotline.
This article was originally published on