Domestic Workers At The Texas-Mexico Border Are Being Seriously Exploited
by Elizabeth Broadbent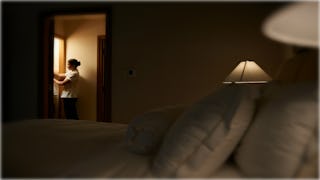 DragonImages/Getty
Imagine you are Claudia, one of thousands of domestic workers on the Texas-Mexico border. Claudia dedicated herself to "taking care of a lady with dementia and diabetes" among other serious health problems. The total care of this woman was in her hands; Claudia lived with her, cooked for her, cleaned her. She woke up "very, very early" every day to make her client breakfast, then bathed, changed, and fed her. Claudia carried her from her bed to the chair and back again each day. She checked her blood sugar levels and administered insulin.
Sometimes Claudia is awake for days with hardly any sleep. The same doctors who care for Claudia's client tell Claudia that she herself looks like she needs to be seen by a doctor.
But at a wage of $200 a week for 24/7 work, Claudia can't afford it. She must buy groceries for herself, her son, and her client with this money. Then her employers dropped her paycheck to $150. They would delay her paycheck up to three weeks, and she would have to borrow money to feed everyone under her care.
She stayed because she had no other place to go.
This is the life domestic workers often face on the Texas-Mexico border.
There are 200,000 (at least) domestic workers in Texas, but it's impossible to parse out how many, exactly, work near the border. The census traditionally undercounts both immigrants who are documented and who are undocumented, but The National Domestic Workers Alliance, along with some partner organizations, just released a report surveying 516 of those uncounted and uncountable. The results are an ugly statement about the value Americans place on domestic labor, on Latina women, and immigrants.
Domestic workers on the border, like domestic workers everywhere, face low wages, wage theft, the pressure to work long hours, and unfair bosses. But because Texas is a low-wage state, wage theft is common — 24% were paid less than agreed on, or not paid at all. Imagine that you suddenly miss your paycheck for one week, two weeks, even three or more. That's what these women face. Suddenly you can't put food on the table or pay your rent. Forget your phone bill and toiletries.
And because so many of these workers are terrorized into thinking they have no rights, they continue to put up with these deplorable conditions in hopes of getting a meager, late paycheck.
How bad is it really? I'm glad you asked.
37% of domestic workers report that someone in their house went hungry in the past 12 months. 53% couldn't pay for medical care for someone when they needed it. A full 44% percent of domestic workers say they were unable to pay their rent at some point in the past year. 59% couldn't pay an electric or gas bill. 42% couldn't pay a water or a phone bill. These are women working their asses off, performing backbreaking labor for more than 40 hours a week, and yet they struggle for the most basic necessities.
It gets worse, though, if you live with your employers, like Claudia. Irma also lived with her employer, in a tiny room, for four years. She was paid $160 a week to wake by 6 a.m., make breakfast for three kids, see two off to school, care for the baby throughout the day, care for the house, and basically do all the things it takes to raise kids and run a household. This often included putting the children to bed, and waking through the night with the baby. She did not get days off. She did not have set times to eat, because there was too much to be done. She says she only saw the sun when she went out to get the newspaper or take out the trash.
All of this for $160 per week.
45% of live-in workers were paid less than agreed upon. 60% were paid late. 60% were also pressured to work longer hours than were originally agreed upon. 31% were "pushed or physically injured" by an employer, and 45% were injured on the job.
Completely unacceptable.
And if you lack immigration documentation, you have it even worse. It's common, one of the community organizers noted in a press conference Scary Mommy attended, for "employers take advantage of the immigration status of workers to not pay them for the work they had done." One boss, she relates, said they were doing a woman a favor by letting her live in their house because she did not have a place to go or family, and was not from this country. Workers who are undocumented are also poorer.
Worst of all, they found evidence that many domestic workers are victims of trafficking. 6% said they had their papers taken; 8% were told they couldn't leave their job even if they wanted to. They were made to be fearful.
To say this is infuriating is the understatement of the century.
This is the workforce Texas depends upon. This is the workforce they use, every day: one that lives in fear. One that lives in grinding poverty. One that toils endlessly to make ends meet that never seem to come together. This is what the report found. "We knew the situation for domestic workers was bad," said the study's authors in a June 19th press conference that Scary Mommy attended. "We just didn't have the hard numbers in document." In other words, we hadn't correctly quantified the human misery and abuse into a language bureaucrats can understand.
Hopefully they will understand now. But with the current political climate, with the attitudes of those in power: I highly doubt it. I fear for the Claudias, the Irmas, who work and work and do not see the sun. I hope one day we will see it together, in an America united in fairness and justice where they are compensated fairly and valued. Sadly, today is not that day.
This article was originally published on