Finding My Second Act: What Is My Passion?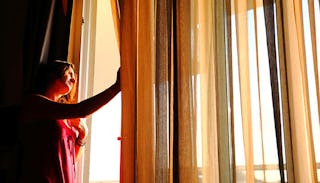 My husband is an avid cyclist. He builds bikes from scratch, puts in hundreds of miles per week and can recite any cycling statistic known to man. He is a cyclist in the Pacific Northwest, otherwise referred to as a "Bike Snob." Cycling gives my husband joy, purpose and passion. If he's feeling grumpy, he knows 20 miles of hill climbing will give him a fresh perspective. He's lost weight, gained some incredible calf muscles and no longer craves sweets like he once did.
I admit, I'm jealous. I'm jealous because he has found a passion in his life that not only fuels him physically, it fuels him mentally.
I'm jealous because it excludes me.
My husband tries to convince me that cycling should be my passion too. If anything, his exhortations push me away, because cycling is not mine. I've grown to resent the sport, because it means my husband is gone more. He means well, and I appreciate it, but it's hard to convince another person that your passion should be theirs.
I haven't experienced true passion for anything in a very long time. Well, unless you count coffee or the newest bakery in town. I've been too busy parenting, and now I'm in my 40s, looking back and wishing I had the vision my husband has in my own life.
My life is passing so quickly, and I don't have a lot to show for it. Sometimes it feels like I'm waiting in the wings for my next act, but my next act hasn't arrived. It's now past due. I have very strong interests—I love to write, make pie crust, try new restaurants and read. These interests add pounds instead of muscle, but they do give me pleasure in the midst of the mundane. But I'm growing restless for something more.
My kids are tweens and teens now. This alone requires a new kind of intentional parenting. While my husband is off pursuing his interests, I'm home. I'm cooking or cleaning, or shuttling kids, or paying bills or doing yard work or finishing a deadline or breaking up arguments. It's exhausting, and I find resentment building in my heart.
But my kids' ages also mean they are at school more, and my schedule has changed to where it could house some opportunity to pursue something new. This could be my chance. Will I take it? Will I look beyond the four walls of my identity and seek growth? As women, it's essential to take care of ourselves because we are always taking care of other people. We want the opportunity, yet are often so hesitant to seize it should it come our way.
I've come to realize this truth: It doesn't matter what your passion is. Whether it is cycling or reading the latest novel, the important thing is to have a passion at all. I owe it to myself to find out what mine is. We all do. We might be missing out on something great, and we will never regret the pursuit.
We all deserve a second act in our lives. But we can't wait for it; it's up to us to make it happen. I'm ready.
This article was originally published on