Drink Your Coffee Like A Boss, And 8 Other Girl Power Items You Need Now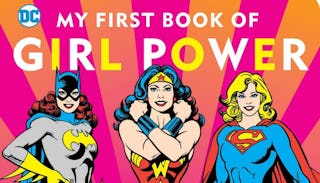 Downtown Bookworks
We do not need merchandise in order to take over the world, but sometimes it's fun to have a tangible reminder of how rad we are, right?
Drink your coffee like a boss.
These "take a compliment" pencils are the perfect way to check off your daily to-dos.
Start slaying your goals. The year is still young.
Make your sticky note game strong.
Send your girl gang a surprise pick-me-up.
For our girl-bosses in training.
Wear your girl power, and get shit done.
Get inspired by a fellow girl boss.
You are definitely a badass.
Editors may receive samples and/or a share from purchases made via links on this page.