The Author of 'Go The F**k To Sleep,' & Tips From a Top Sleep Expert!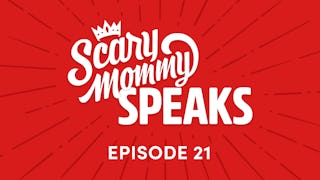 Welcome to an episode dedicated to the thing all parents cannot get enough of…..SLEEP. We have two incredible sleep experts, Dr. Craig Canapari author of It's Never Too Late to Sleep Train, and head of Yale's Pediatric Sleep Center, as well as Adam Mansbach author of the bestselling Go The F**k To Sleep! We also talk about the power of song to lull our kids to sleep with a segment on Scary Mommy's hit series, The Lullaby League. Finally, we read some of the weirdest things our listeners have done to get their kids to sleep. Sweet Dreams, Scary Mommies!
Listen and Subscribe:
Or wherever you listen to podcasts!
This article was originally published on