Government Shutdown Will Affect How You Receive Your SNAP Benefits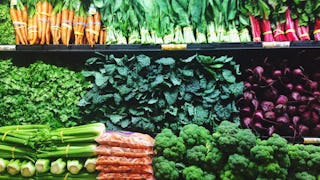 Image via Aliaksandra Ivanova/EyeEm/Getty Images
You may notice more money in January – but here's exactly what you need to know
The government shutdown is nearly a month in, and while life has been thrown into financial chaos for hundreds of thousands of furloughed federal employees, there's confusion and uncertainty for many other Americans too — including those who rely on Supplemental Nutrition Assistance Program (SNAP) benefits to feed their families.
The shutdown means a change in how those who use SNAP receive their funds. If you're a recipient, you'll notice extra money loaded on your Electronic Benefit Cards on January 20th. Here's the deal according to child hunger advocacy group No Kid Hungry:
"Due to the ongoing partial government shutdown, most SNAP recipients in the United States will receive their full February benefits on or before January 20. These benefits will be automatically loaded on Electronic Benefit Transfer cards and will need to last through the month of February," they explain.
"As a result of the partial government shutdown, new spending was halted," they continue. "SNAP was fully funded through January and the USDA subsequently identified a process through the previous budget resolution to allow funding for February benefits as long as they were paid during a 30-day window (before January 20)."
In other words, when you see extra funds loaded into your account on or before January 20, it isn't a mistake — it's February money, a few weeks early.
Politico notes that most families receiving SNAP get around $250 a month and that most states stagger the release of the funds to make things run more smoothly at grocery stores. Complicating the early disbursement of February funds is the Martin Luther King holiday falling this weekend, which is why some states issued SNAP money to recipients long before the January 20 deadline.
No Kid Hungry stresses that no additional funds will load into SNAP accounts in February — the money put into accounts on or before January 20 is meant to cover next month too.
Christy Felling from No Kid Hungry tells Scary Mommy that getting this information out is paramount so eligible families know what's going on — and can plan accordingly. She says that families that use SNAP are good at stretching their budgets "since they need to do it so carefully every month, but to do so, they need as much information as possible." Which is why No Kid Hungry is doing all they can to get the word out about the upcoming benefit disbursement. "We need to make sure people know this isn't an extra benefit, it doesn't need to be spent by the end of January and, in fact, needs to last through the end of February," she explains.
Felling says that families using SNAP are already stressing to make ends meet — and now, it's even more difficult because of the shutdown. "This shutdown is just adding more uncertainty, more hurdles around programs like SNAP, housing, school meals and the other programs that help families survive the day-to-day. Put it all together and tough times are getting much tougher for families the longer this goes on," she says.
Felling shares that there's still uncertainty about what will happen with SNAP payments in March if the shutdown continues that long. "We are waiting to hear if there are available contingency funds or other solutions in play. We just don't know yet." She stresses that if you're currently in the process of applying for SNAP, keep your appointments. "People are still advised to keep their appointments if they are in the process of signing up for SNAP or continue signing up for them," she says.
If you're having trouble putting food on the table, No Kid Hungry suggests contacting Feeding America, which helps people locate food banks in each state — just insert zip code and state to get started. If you have any questions about SNAP benefits, check their site for information specific to the state and local level.
This article was originally published on