How To Not Ruin Mother's Day. Pass It On!
by Scary Mommy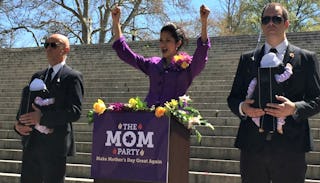 There is a new mom on the campaign trail pledging to make Mother's Day great again. The Mom Party supporters "Feel the Fern" and support a "Mother's Day to Believe In." OK, it's all a hilarious parody, but we are voting for any candidate in favor of ensuring moms an uninterrupted shower with the bathroom door closed.
Presented by 1-800-Flowers.com, proudly celebrating every mom this Mother's Day, May 8.
This article was originally published on