Husband's 39-Year Valentine's Tradition For His Wife Is Melting The Internet
by Jerriann Sullivan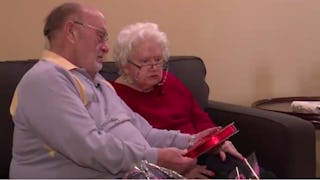 Image via KOAT
Husband has given his wife with dementia the same gift for nearly four decades
You might want to grab a tissue because this husband's Valentine's Day tradition is so adorable you'll probably shed a few years. For nearly four decades, 77-year-old Ron Kramer has been recreating the magic he and his wife celebrated on their first Valentine's Day. The sweet (literally) holiday tradition has become even more special to the couple as 74-year-old Donna Kramer struggles with her dementia.
Ron met his wife when he was selling insurance and knocked on her door. The couple has been together since 1979. He asked the love of his life if she liked chocolate right before they celebrated their first Valentine's Day together. Our girl Donna was like "obviously" and then told her beau where to get the best ones: dark chocolate cremes from Buffet's Candies, which has been a staple in their hometown of Albuquerque since the 1950s.
Like a good husband, Ron listened to his wife and immediately retrieved her favorite chocolates. The sales person told Ron to save the box and bring it back next year so they could refill it and only charge him for the chocolates, ABC News reported. Ron took the message to heart and has been refilling the exact same red heart for 39 years. Awwww.
Isn't that just the sweetest? It is.
The couple's special tradition has become even more significant for them in the last few years as Donna was diagnosed with dementia. Donna explained to local TV station KOAT that she considers herself a lucky lady. "I know I am. That's why I'm going to keep him. He's a keeper," she shared. "I married him years ago and I love him as much today as I did then."
While Donna still remembers her husband who adores her, the couple has faced some serious issues because of the disease. "She couldn't write, she couldn't speak, she couldn't go to the restroom, she couldn't do anything by herself," Ron said. "She had to go into a [assisted living] home in August of 2015. And that was probably the saddest day of my life."
About 1 in 6 women, and 1 in 10 men, who live past the age of 55 will develop dementia, according to the Institute for Dementia Research and Prevention. Ron and Donna's story didn't just touch people who have dealt with dementia, though. Turns out we all appreciate a good love story.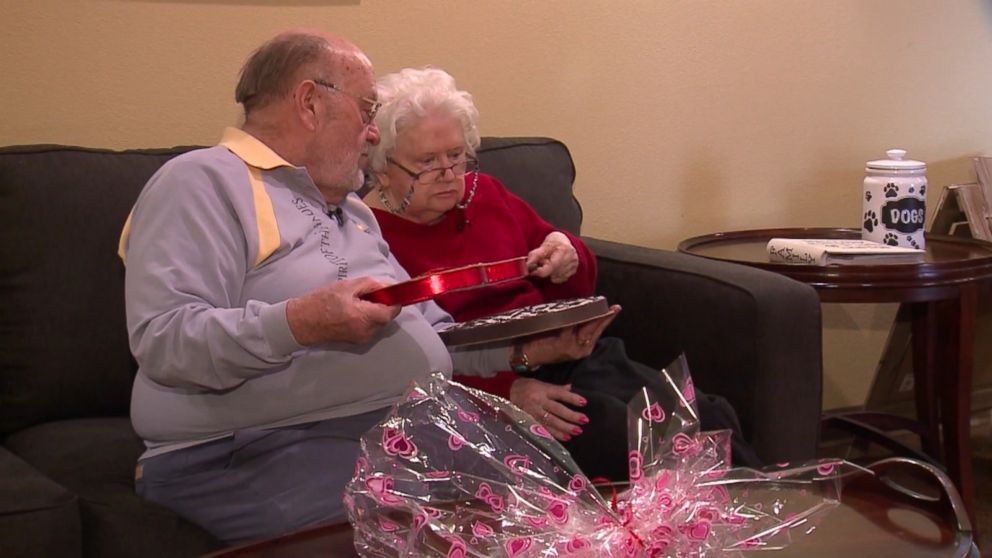 https://twitter.com/jetpack/status/963205839157854209https://twitter.com/jetpack/status/963463638647484427
For now, Ron is cherishing every precious moment he has with his wife. "She's going to forget – she's going to forget who I am," he explained. "So enjoy every minute you can have with them while they still remember you."