17 Inspiring Women Entrepreneurs Share Their Secrets for Success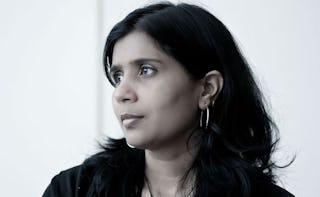 That's among the biggest challenges facing women who want to start new ventures. So, with Women's History Month right around the corner, here are key quotes from 17 amazingly successful women entrepreneurs. Which do you find most inspiring?
1. Sara Blakely
Founder of Spanx, youngest self-made female billionaire in America
"It's important to be willing to make mistakes. The worst thing that can happen is you become memorable."
© Paul Morigi/Getty
2. Sheila Lirio Marcelo
Founder of Care.com
"I think in terms of evolutions, not revolutions. Failure is not part of my vocabulary."
© Braedon Farr/Wikimedia
3. Wendy Kopp
Founder of Teach for America
"Change is not always a process of improvement. Sometimes it's a process of invention. When Thomas Edison invented the light bulb, he didn't start by trying to improve the candle. He decided that he wanted better light and went from there."
© Astrid Stawiarz/Getty
4. Clara Barton
Founder of American Red Cross
"I may sometimes be willing to teach for nothing, but if paid at all, I shall never do a man's work for less than a man's pay."
© Wikimedia
5. Martha Stewart
Founder of Martha Stewart Living Omnimedia
"My new motto is: When you're through changing, you're through."
© Pool/Getty
6. Anita Roddick
Founder of The Body Shop
"If you do things well, do them better. Be daring, be first, be different, be just."
© Getty Images
7. Tory Burch
Chairman, CEO, and Designer of Tory Burch LLC.
"I think you can have it all. You just have to know it's going to work."
© Paul Morigi/Getty
8. Arianna Huffington
Founder of The Huffington Post
"Fearlessness is like a muscle. I know from my own life that the more I exercise it, the more natural it becomes to not let my fears run me."
© Andrew Burton/Getty
9. J.K. Rowling
Author
"It is impossible to live without failing at something, unless you live so cautiously that you might as well not have lived at all—in which case, you fail by default."
© Carl Court/AFP/Getty Images
10. Diane von Furstenberg
Designer, Founder of DvF
"I wanted to be an independent woman, a woman who could pay for her bills, a woman who could run her own life—and I became that woman."
© Brad Barket/Getty
11. Angie Hicks
Co-founder of Angie's List
"I'm going to be the one to make the donuts. I don't consider myself a big risk-taker. I was presented an opportunity by someone I had a lot of respect for, and I took it."
© Angie's List
12. Madam C.J. Walker
Early 20th-century hair and beauty entrepreneur
"I am not merely satisfied in making money for myself, for I am endeavoring to provide employment for hundreds of women of my race…. I want to say to every Negro woman present, don't sit down and wait for the opportunities to come. Get up and make them!"
© Kingdom/Flickr
13. Elizabeth Arden
Founder of Elizabeth Arden Inc. cosmetics
"Dear, never forget one little point. It's my business. You just work here."
© Hulton Archive/Getty
14. Coco Chanel
Founder of Chanel
"May my legend prosper and thrive. I wish it a long and happy life."
© Evening Standard/Getty
15. Estée Lauder
Founder of Estée Lauder Companies
"I didn't get where I am by thinking about it or dreaming it. I got there by doing it."
© Evening Standard/Getty
16. Debbi Fields
Founder of Mrs. Fields Bakeries
"Good enough never is."
© Jason Merritt/Getty
17. Rashmi Sinha
Founder of SlideShare
"I think it is going to be hard to trace a specific event that made me want to be an entrepreneur. I like independence. I like to build things. Being an entrepreneur allows me to do both."
© Luca Sartoni/Flickr
A version of this article was published previously on Inc.com.
This article was originally published on