We Are Playing Yay or Nay with Supernanny Jo Frost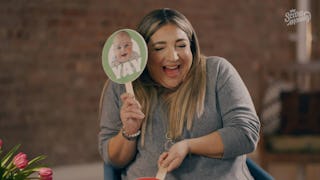 The world's preeminent child-rearing expert, Jo Frost, returns to television for 20 all-new episodes of the beloved series, Supernanny, premiering on Wednesday, January 1 at 10pm ET/PT on Lifetime. Once again, Jo is helping parents and families tackle the most challenging issues.
Drawing on 30 years of professional experience, Jo Frost gives extreme parental guidance to help stressed-out parents tackle social and behavioral challenges as well as new issues faced by modern-day families. With a recipe of honest, direct and nurturing support, Jo offers real-life solutions to parents — uplifting families with advice, techniques, and tips to iron out the chaos in their lives, helping families evolve.
The families featured this season are from cities and towns around the country, including Phenix City, AL; Spokane, WA; Makaha, HI; Corona, CA; Mesa, AZ; Cortlandt Manor, NY; Gilbert, AZ; and more. Each of the families are dealing with diverse issues that span the spectrum of parenting challenges – from dealing with postpartum depression, ADHD, kids obsessed with electronic devices, blended families struggling with children acting out, military and first responder spouses facing separations – to parents buried in their phones and more. Jo will visit one new family each week and use her trusted and proven methods and elevated teachings to help them change their dynamics while focusing on positive reinforcement and connectivity.
This article was originally published on