If Your Kid Can't Stop Singing, 'Oh My God Becky,' Then It's Time To Pre-Order 'Sing'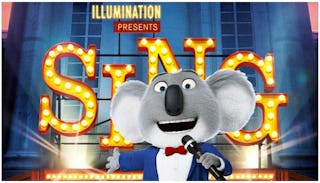 Illumination Entertainment
The movie comes out on March 21, and if you pre-order now, you can get the Blu-Ray combo pack for $20. It will arrive on the release date, so you don't even have to leave the house.
If you are feeling fancy, and have the appropriate setup, you can opt for the "Special Edition" package that has the 3D version.
This should ensure nearly 90 minutes of quiet time for you, which is always a huge motivation for me. Although, for this movie, I'll be parked on the couch next to the kids. I love it!
And if you really want to make it a thing, throw in one of these popcorn poppers. My daughter refers to them as "old-fashioned." We got one for Christmas, and my whole family is obsessed. (You can snag the kernels at any grocery store. Super cheap.)
Editors may receive samples and/or a share from purchases made via links on this page.