Jennifer Garner's Father's Day Tribute To Ben Affleck Is Co-Parenting At Its Best
by Valerie Williams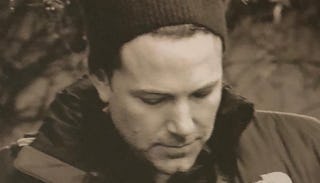 Image via Instagram/Jennifer Garner
Jennifer Garner posts sweet note to ex-husband Ben Affleck in honor of Father's Day
Just like in real life, not every celebrity divorce is a conscious uncoupling, but if it's at all possible, making nice with an ex is a good thing to do when kids are involved. That's what Jennifer Garner beautifully proves in a recent Instagram post dedicated to ex-husband Ben Affleck.
Well, "ex" might be a strong word here considering it's been over a year since they filed and Garner and Affleck haven't actually finalized their divorce (though reports say they're in the mediation process, I still stan them). While things get worked out legally, the pair have done a pretty admirable job of co-parenting their three kids, 12-year-old Violet, nine-year-old Seraphina, and six-year-old Samuel. That's why Garner decided to give the father of her children a public nod in honor of Father's Day:
"Our kids are lucky to have a dad who looks at them the way you look at them and loves them the way you love them," she writes. The actress also included the hashtags #happyfathersday, #threeluckykids, and #haveagreatday along with a photo of Affleck staring downward at his kids. Can we say class act? There's simply one million reasons to love this woman.
For his part, Affleck took to Instagram to share his own Father's Day thoughts and while he didn't name Garner specifically, it sounds like he's giving her a shout at the end.
"I can think of three incredible reasons why today is so special. Happy Father's Day to all the dads and father figures out there, and to the women that empower them to be the best they can be. We are all so fortunate beyond measure," he writes.
Of course it can be sometimes be impossible to cultivate a civil co-parenting situation with an ex-spouse, but if the reasons for a couple's split have no bearing on either party's ability to parent, it's only going to help the kids for mom and dad to get along.
Whatever ends up happening with their marriage, it looks like Garner and Affleck are doing all they can to shepherd their kids through a difficult time — and that's pretty damn wonderful to see.