Join the Scary Mommy Boston Facebook Group — Meet Local Scary Mommies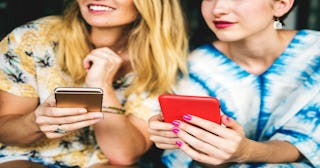 Rawpixel/Pexels
Scary Mommy is bringing mamas together to chat, share stories, swap local reccos, spill the tea, and more. It's a group created just for you — the Scary Mommy Boston Facebook Group!
It's a whole new way to connect with like-minded mamas in your area who know that behind every strong woman is an army of strong women. Celebrate your hometown and your home girls, and just generally shoot the sh*t with other moms in your community.
Join us to make new friends (and invite your existing girl gang, too!), talk about what impacts you locally, and share the experiences that make parenting one tough mother.
Click here to join the Scary Mommy Boston Facebook group.
This article was originally published on