65 Dope Things Under $30 On Amazon That Seem Expensive
These products only *look* like they cost a small fortune.
Written by Allison Bolt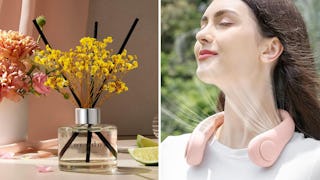 We may receive a portion of sales if you purchase a product through a link in this article.
If you've ever avoided buying something that you really want simply because it seems like it would be expensive, this list proves that it doesn't have to be. Whether it's an on-trend product you've seen all over your social feeds or a find that makes your house feel a little more put together without any effort — I promise there are super cool things out there for very little money.
Go ahead and grab whatever chic, aesthetically pleasing, or interesting product you've been wanting — you may just be surprised that they happen to be under $30 on Amazon (even though they seem super expensive).