You Can Get A Sam's Club Membership (And Free Cupcakes) For 50% Off
by Scary Mommy Team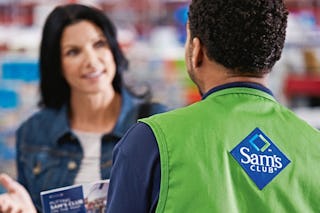 StackCommerce
Warehouse clubs are a mom's BFF. Not only do they allow you to cross out a number of items on your to-do list in a single visit, but they also offer the best deals, helping you stretching that family budget even further. And besides, they give various samples of all sorts of snacks when you shop around, keeping your kids entertained and giving them plenty to munch on when as you get your shopping done.
But the thing about warehouse clubs is that joining can be expensive, especially if you're getting one of the high tier options. To help you save on membership fees for next year, Sam's Club is offering a one-year membership for only $28.88, about half of what it usually costs.
When you take advantage of this deal, you can enjoy exceptional value on goods and services unmatched by traditional retail. From groceries and kitchen supplies to furniture and even kids' toys, you can enjoy great deals on pretty much all your essentials.
Once you sign up as a member through this offer, you'll receive some bonus goodies: a free seasoned rotisserie chicken and a free 8-pack of gourmet cupcakes (be sure to put those items in your Sam's Club cart before you checkout). You'll even get a complimentary household card for more savings on already low-priced items!
Just head on over to read the full details and snag a membership and save money on all your food and decor.
Prices subject to change.
This article was originally published on