Your Home Could Seem So Much More Expensive With Any Of These 50 Products Under $30
Make your home look a lot chicer with these easy upgrades.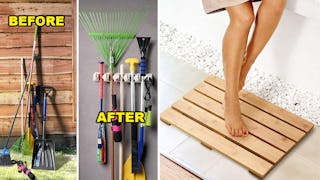 We may receive a portion of sales if you purchase a product through a link in this article.
Amazon can make your space look like a five-star home on a small budget. Even minor additions can be life-changing — for example, the type of straws you use. Amazon can help you ditch the plastic and embrace silicone. Even products like fancy tissue box covers can make your home feel a bit more extravagant.
Switching up your curtains is also a nice change you can make on a budget. Check out this list of other great items that'll make your home look expensive. And even better, every item happens to be under $30.
This article was originally published on