Best Obituary Ever Proves It's The Random Details That Make A Life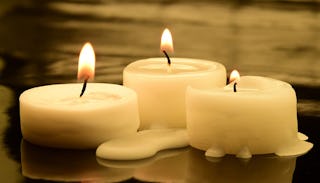 Photo via Shutterstock
Grab the tissues, because this woman's obituary will make you weep
An obituary written by a 60-year-old's family is a reminder that the little moments are what make a life truly memorable. Mary Ries passed away on April 24 in Columbus, Ohio. The touching tribute, likely penned by one of her children, gives the rest of the world a glimpse into her special life that was filled with laughter and everyday adventures.
Mary's life started out dramatic — she was born in a blizzard in 1956. She graduated from Lyons Township High in 1974. "She just missed her chance to go to high school with David Hasselhoff, a fact which greatly disappointed her in years to come," the obit reads. Clearly, Mary passed her sense of humor on to her children, who included several entertaining tidbits in their piece. "She began her culinary career in high school, when she decided to bake her classmates brownies. She told her teacher that the little green flecks were oregano. That wasn't oregano."
Mary gave no fucks when it came to the opinions others might have about her. She was too busy enjoying life. "She was truly shocked that the people of France were not more enthusiastic about her ensemble when she stepped off the plane in Paris: a jumpsuit patterned entirely in American flags," the obit reads. She insisted "that her outfit was fabulous, thank you very much." Mary knew how to party, too. "She danced at every wedding like no one was watching. Except everyone was watching, including the videographer. She was the highlight of many a wedding video."
Mary was more than funny, though. She was smart, creative, and fearless when presented with a challenge. "A graduate of Western Kentucky University in 1978, she was a triple major in French, Spanish and Latin, and she was fluent in all three. You hadn't lived until you'd seen Mom correct a priest's Latin. They don't like that. " Mary was also a drawer, painter, and supreme choir member. She could make clothes for dolls by eyeing the toy and cutting the pattern herself.
According to her kids, Mary was a mother to all kids. Her popular CCD class at her church led to a career in teaching full time, but Mary's first battle with cancer took her out of the classroom. She didn't let that stop her from having a good time, though. "During that first round of cancer, she discovered a new hobby for those traumatizing ambulance transports: groping the bulging muscles of a handsome firefighter/EMT while pretending to be in a dissociative fugue. Few of America's heroes went unmolested in her presence."
Mary was a great mom. Her kids wrote about her natural abilities, saying she "reserved her greatest talent for her biological children: helicopter parenting. Like an Apache helicopter storming a beach in 'Nam while blaring 'Ride of the Valkyries,' thus was much teenage fun ruined at her deft hand. When her children reached adulthood, she finally landed the chopper for good and became their closest and most loyal friend." She kept her kids humble by including them in her various creative endeavors. One such event involved experimenting with candle wax as an eyebrow remover. "After several minutes of trying to stick her daughter's right eyebrow back on, she at last admitted defeat."
We all hope to live a life that is worthy of noting. The stories Mary's children shared about her brilliant sense of humor remind us that the little details combined with the love we share are what make a life great. "We will miss her humor, her quirks, her love and generosity, and her politically insensitive interpretation of Karaoke," they wrote. "Our eyebrows may be safe, but our lives are a lot less joyful."
This article was originally published on