Mayochup is a combination of your two favorite condiments
You love mayonnaise. You love ketchup. But would you love the two of them mixed together? That is currently the question on the table now that Heinz might be releasing Mayochup, a hybrid of everyone's favorite condiments. If you're feeling excited, definitely go with it. If you're feeling really skeptical, fair enough.
Here's the deal. Mayochup is actually only sold in stores in the Middle East right now, but the folks at Heinz are testing the waters to see if their American customers would be into the idea. The company took to Twitter with a poll, writing: "Want #mayochup in stores? 500,000 votes for "yes" and we'll release it to you saucy Americans."
Want #mayochup in stores? 500,000 votes for "yes" and we'll release it to you saucy Americans.

— Heinz Ketchup (@HeinzKetchup_US) April 11, 2018
So far, there's a whopping 450,000+ votes in and three days left before polling closes. It's hard to tell which way this election will swing, because the Twitterverse remains firmly on the fence about the whole thing.
Some people are really, really excited.
The stuff dreams are made of!

— LooneyBoyGamer (@looneyboygamer) April 11, 2018
Yes! Yes! Yes! I need this in my life right now! pic.twitter.com/SSUDmwRREd

— AmazonessKing (@Amazoness_King) April 11, 2018
If this does not get put in stores imma be heated

— spicy ramen (@AucousticScreec) April 11, 2018
Some people have ZERO patience for it.
April 12, 2018
https://twitter.com/jetpack/status/984188008760045570
You forgot the "Send it back to Hell where it belongs" option. #justsayin

— Obsolete Genius (@obsoletegenius) April 11, 2018
And some people are saying that this concept already exists. Apparently there's something called fry sauce and it's also mayo + ketchup. Go ahead and Google image that. It genuinely looks pretty delicious.
It's called fry sauce...get it right or it's a no from me.

— Hayden Hancuff (@HHancuff) April 11, 2018
Come on @HeinzKetchup_US be classy. Just admit you were wrong and call it what it has been called in Utah since 1940, fry sauce.

— Nicole (@LHBCNicole) April 12, 2018
FRY SAUCE IS ITS REAL NAME

— Lambozoid ☃️ (@LivingLele) April 11, 2018
Hmmmm. Are we ready to see this on our grocer's shelves, or nah?
https://www.instagram.com/p/BfI4k-NhnuC/?utm_source=ig_embed
For those of us still on the fence — please draw your attention immediately to pictures of Mayochup actually in use. Now, tell me which side of the aisle you're on.
Want it. Need it. Now.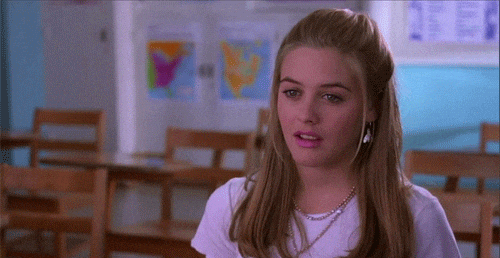 You have three days left to vote with your heart (or stomach?), and either make this concoction a reality or banish it far away forever. This will probably be the least stressful election you'll ever take part in, so definitely, definitely soak all this delightful condiment whimsy in.